Galatta |

17/12/2019 05:22 PM
Director Pa Ranjith has created a name for himself as a producer by bankrolling two strong content driven, impactful films like Pariyerum Perumal and Irandam Ulagaporin Kadaisi Gundu. Neelam Productions has now grown a following for itself and the production banner has set its foot strong in Tamil cinema. Following the critical acclaim and success of both the films, Ranjith has now come forward and announced his next 5 films as producer and this has excited the movie buffs.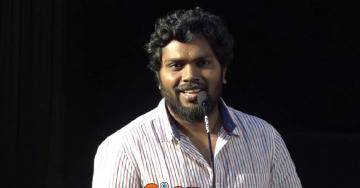 Yes, Pa Ranjith's Neelam Productions will collaborate with Little Red Car Films (one of the producers of Dhanush's International film The Extraordinary Journey of Fakir) and Golden Ratio Films to give 5 quality Tamil films that will have the potential to reach the global audience. The five films will be directed by five different directors and the names include Pariyerum Perumal fame Mari Selvaraj, Merku Thodarchi Malai fame Lenin Bharathi and three debutantes, Suresh Mari, Franklin Jacob, and Akiran Moses, who are from the school of Pa Ranjith.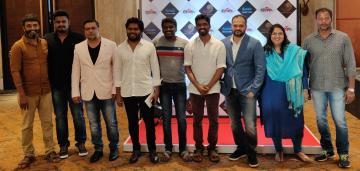 Mari Selvaraj is committed to doing a film with Dhanush next, under the production of Kalaippuli S Thanu and post the completion of that, he will start working on this new film produced by Pa Ranjith. This will mark Mari's third directorial venture. It is also good to see a highly potential and thought provoking filmmaker like Lenin Bharathi collaborating with Pa Ranjith and this looks to be a healthy trend in Tamil cinema. So, get ready to witness 5 impactful and strong films from Pa Ranjith's Neelam Productions in the coming days.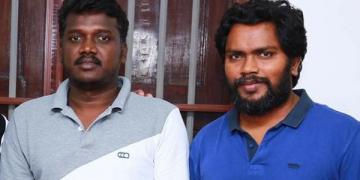 We are super excited to associate with @GRfilmssg and @LRCF6204
in bringing out a slate of five films by @leninbharathi1 @mari_selvaraj@frankjacobbbb @AkiranMoses @Sureshmari14 @beemji @officialneelam @RIAZtheboss @pro_guna#NeelamProductions #GoldenRatiofilms #LittleRedCarFilms pic.twitter.com/Ev7lLtUGH4

— Neelam Productions (@officialneelam) December 17, 2019