IPhone 11, iPhone 11 Pro and iPhone 11 Pro Max: Price, Key Specs and Comparison!
Galatta
|
02:20 PM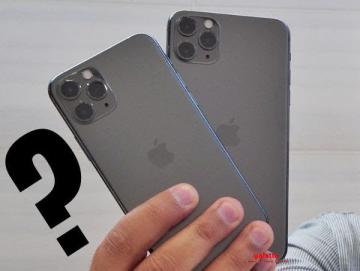 The 2019 iPhone event happened on Tuesday and Tribe Apple is currently regrouping finances as Apple has sprung not one, but three iPhones on us, not to mention the cool new iPad, upgrades on the watch and all the cool new exclusives on the Apple TV. From the short introduction that Apple CEO Tim Cook gave before letting Apple senior director Kaiann Drance begin showing off over their cool new phones, we know that the incoming generation - iPhone 11, iPhone 11 Pro, 11 Pro Max - is jam-packed with new capabilities in an incredible new design. This time over, the price difference between the three versions is significantly large, indicating that the offered features will also vary widely.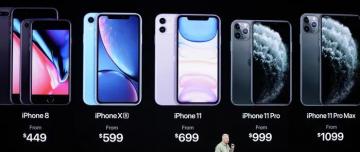 Here's a breakdown to help you decide if you should retain your XR, buy iPhone 11 or the pro- versions.
iPhone XR, the new old man
Those who had switched to iPhone XR rejoice, because Apple is retaining the model on the shelf at least for now. However, when Apple breaks out the goodies, there is always a slew of upgrades that makes us feel primitive. here's what's new: There is a night mode now, smarter HDR, a better flash, and more colour recognition. There's even smarter depth/light controls in portrait mode, therefore there is no such things as 'dull lighting' for pictures anymore. The TrueDepth camera has been updated and the slow motion video feature has been added to the front camera for the first time. QuickTake video for faster camera and the front camera of the new generation can record slow-motion too The 3D touch technology is to have a funeral in the near future as all the three new phones work on the haptic touch technology The new generation also has faster facial recognition, wireless charging, wiFi-6, etc. and more Spatial audio system that works on creating a sound atmosphere, the quality increasing through the -11 models The new generation is also touted to be more resistant to dust and water, and has the toughest glass to date.


Here is the basic comparison of the new iPhones,
What's your true colour?
iPhone 11 comes in 6 colours - purple, white, yellow, green, black, and red.
The XR came out in black, white, blue, yellow, red, and coral shades.
iPhone 11 pro: midnight grey, space grey, silver, and gold
iPhone 11 pro max: midnight grey, space grey, silver, and gold 
Battery life:
The next generation of chip - A13 bionic - gives the iPhone 11 generation an hour more of battery life than XR
iPhone 11 Pro lasts 4 hours more than iPhone Xs
iPhone 11 pro max lasts 5 hours more than iPhone Xs Max
Display:
iPhone 11: 6.11" liquid retina display boosts true tone display, has a wide colour gamut
iPhone 11 pro: 5.8" compact liquid retina display with 2688X1242 resolution
iPhone 11 pro max: 6.5" compact liquid retina display with 2436X1125 resolution
Camera: 
iPhone 11: The 12 MP dual camera system is 26mm, boosting the width and camera glass has sculpted 3D geometry. The second camera is ultra-wide, giving a 120-degree field of view. The new QuickTake video option also makes it faster to get the camera open and running faster than the current XR.
iPhone 11 pro: 12 MP wide camera 12 MP telephoto camera with a 6-element lens, giving more zoom range than the iPhone 11. Super retina XDR and brand new rear camera takes it to a whole new level and now, it is possible to edit videos to the minutest detail in the iPhone pro itself.
iPhone 11 pro max: Same cameras with the 6-element lens and SF camera, meaning the viewfinder will now be split by spatial distance, making it possible to record multiple videos at a time .
Price:
iPhone 11: $ 699
iPhone 11 pro: $ 999
iPhone 11 pro max: $ 1099
Pre-order begins from Friday and the shipping will begin by September 20 in the US. In India, sale begins on September 27