Twitter War gets stronger with latest statement from Ajith's Viswasam distributor!
Galatta |

08/09/2019 06:17 PM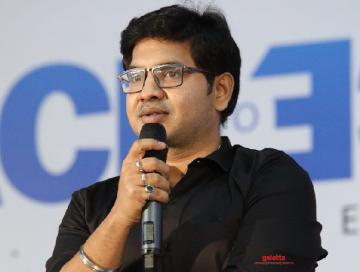 Fans of top stars idolise them a lot but when they take to insulting or putting down other stars, it creates quite a bit of tension. Recently, there have been a number of virtual world wars between fans of many leading stars, most often between the fans of Ajith and Vijay, who are two of the biggest stars in Kollywood, as of now! Early this year, there was some a very serious Twitter war between some miscreants who claimed to be Ajith and Vijay's fans. After a lot of poor fight mongering, the issue died down. However, now it seems like a new issue has resurfaced. Some people began by trolling Ajith's Viswasam movie's collections and then some of Ajith's fans responed by creating negative hashtags for Vijay.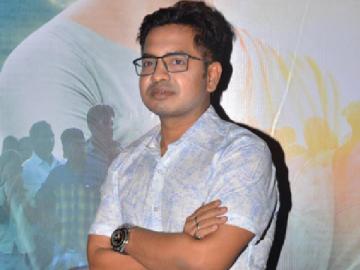 This has gotten highly serious as both sections have been bad-mouting the other and creating crazy hashtags which have been showcasing the other star and their fans in negative light. With maximum usage, these hashtags have also been trending in the top 10 list, in nation-wide Twitter trends. Now, Ajith fans have been trending the hashtag - #ViswasamTruthPrevails and the movie's Tamil Nadu distributor Kotapadi J Rajesh of KJR Studios has issued a strong statement and this has gone viral. The statement in Tamil, translates to - "Viswasam released for Pongal and we are still talking about the movie even now, till Deepavali. This movie and its records shall be spoken about irrespective of how many ever Deepavalis come by!"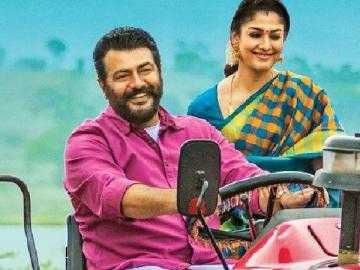 However, the tweet didn't stop there. It finished with a "Happy Diwali folks!" Many people online took that to be an indirect dig at Thalapathy Vijay and his fans as the movie Bigil is releasing for Deepavali. Let's just hope this virtual war ends soon and doesn't turn even more uglier.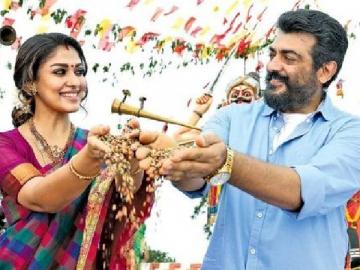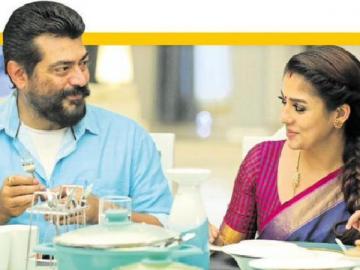 பொங்கலுக்கு திரையிடப்பட்டு தீபாவளி வரை நாம் இதை பேசிக்கொண்டு இருக்கின்றோம். எனினும் எத்தனை தீபாவளி வந்தாலும், விஸ்வாசம் திரைப்படத்தின் சாதனையை மறந்துவிடவோ மறைத்துவிடவோ முடியாது. Happy Diwali folks! #Viswasam #ViswasamTruthPrevails

— KJR Studios (@kjr_studios) September 8, 2019