Galatta |

05/09/2018 01:04 PM
Vanjagar Ulagam is a gangster cult movie starring Guru Somasundaram,John Vijay,Cibi,Chandini Tamilarasan and Anisha Ambrose in the lead roles. This film was directed by debutant Manoj Beedha. After a long nap , an art gangster film is hitting on Tamil which is releasing this Friday 7th September.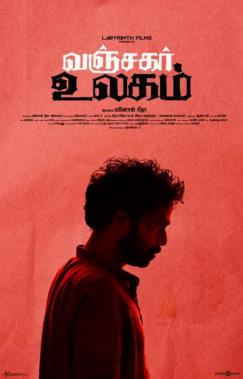 We asked few questions to the lead actress of this movie , Chandini "You were doing commercial films like Siddhu +2 , Naan Raajavaaga Pogiren and all of sudden you signed a film which is totally opposite to those. So, How did Vanjagar Ulagam happened Mam?"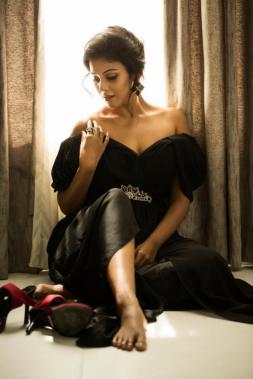 She replied "First of all, the writer of this movie Vinayak have seen my previous films and called me up i was the last one to sign this movie eventhough last but not the least my role in this film is very pivotal. I felt very confident by working with the team somu sir, director manoj, dop and music composer sam c.s. Commercial films are usual in indian cinema. They always come up but a film like Vanjagar Ulagam is rare and special in my career. My character have a grey shade and the element of this character is very diffrent. It's very rare for a heroine to get a character like this"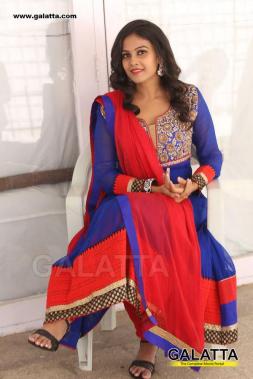 Eventhough it's a special moment for her, working with big stars will chill ourself but working with performers is very hard so we asked her "What's your experience on working with talented performers becauses somu sir and azhagam perumal sir have given us major gut-killers! So how was your experience while sharing your screen presence with them?"
She replied "It's an amazing experience for me. Working with Somu sir is not that easy he have a very good screen presence but eventhough i gave my best and performed. Audience can notice my character as it will be special because there are amazing performers like somu sir and others, the performance and characterization should be good and so we can establish ourself and it have worked out well in this film. Even the director, manoj beedha is very sweet and the whole team is comfortable to work with"
It's actually a bold attempt and hope this movie will make a trademark in her career. Best wishes for your career and the release of Vanjagar Ulagam from our Team !