Another International accolade for Parthiban's Oththa Seruppu Size 7! Deets inside...
By MKV | Galatta |

October 24, 2019 18:07 PM IST
Radhakrishnan Parthiban is known for his creativity in whatever he does. He brings in his unique touch in everything he is a part of. Recently, he created a record when he wrote, produced, directed and solo starred in a movie, as the only actor in it. This earned him an entry into the Asia Book of Records and the India Book of Records as well as a number of laurels at many international arenas. Now, it has come to light that his movie Oththa Seruppu Size 7, has goten him further accolades. Yesterday, the movie was screened for the jury members of the world acclaimed Golden Globe Awards and a press release states that they were highly impressed by the film.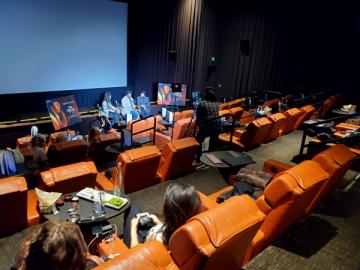 The statement goes on to add that the members interacted with Parthiban after the screening and appreciated his effort. The makers have planned to screen the movie for the members of the jury of the Academy Awards. Parthiban has been quoted in the press release, as telling, "As I mentioned several times earlier, the entire process of OS7 has been a mix of emotions and challenges. The only thing that took me through the challenging process was the hope that I had on audiences. Now to see that the film is getting unconditional appreciations across the globe fills me with delightedness. The screening for jury members at Golden Globe was like an acid test and I was emotionally inclined when they personally interacted with me after the screening. They mentioned that it's a phenomenal attempt, which isn't an easy thing to be accomplished."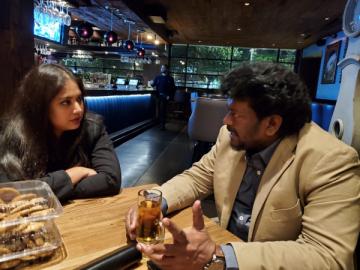 Oththa Seruppu Size 7 seems to have also impressed the Metroplex Tamil Sangam at Dallas City, in Texas Province. They have planned for a special screening, fan interaction and a dinner at the Fun Movie Grill Multiplex, in Carrolton at Dallas, on Saturday (October 26). We congratulate Radhakrishnan Parthiban on all this success and wish him lots more to come!