Mee Vasantrao Movie Review
(2022)
Nipun Dharmadhikari's 'Mee Vasantrao' is a superb biopic that captures the essence of the great classical singer Vasantrao Deshpande
Release Date :
01-04-2022
Movie Run Time :
2.02 Hrs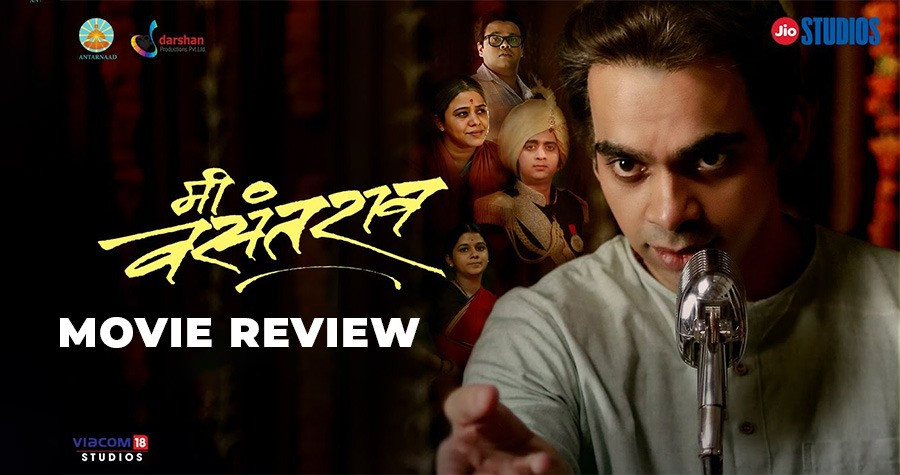 Mee Vasantrao Movie Cast & Crew
Production :
Chandrashekhar Gokhale,Darshan Desai
A little after Chaitanya Tamhane's The Disciple, Marathi cinema gives us another deep-dive saga of classical music: Nipun Dharmadhikari's Mee Vasantrao, which is about the life and times of the legendary classical singer Vasantrao Deshpande. The great man is played by his grandson, Rahul Deshpande, who is also a classical musician and who has composed the score along with Bhushan Mate.
Most of the biopics made in India are about a person, and they are very literal. But Nipun Dharmadhikari has made a biopic about not a person but the essence of a person, which is his music. The overall story is that of a man whose unconventional singing techniques were suppressed first by his family responsibilities and later by the establishment, who have very strict definitions of what ""shastriya sangeet", or classical music" is. But even though we see these story beats, the idea, the concept, the essence of music is always in the forefront.
Even Vasantrao's birth has to do with music. His mother, wonderfully played by Anita Date, gets labour pains while singing. And Vasantrao says that listening to his mother's music made him eager to be born, so he could applaud her performance. At another point, his friend Pu La Deshpande – brilliantly played by Pushkaraj Chirputkar – asks him if he doesn't miss singing. Vasantrao replies that he is always singing. It's just that others hear him only when he sings out loud. What a beautiful way to show how an artist can be consumed by his art, and yet worry about making money for his family, which is why he takes up a job as an accountant.
Like any biopic, we do get the life events Vasantrao went through. I loved the detail that his mother was an atheist. I loved the detail that the gharana system is almost like a caste system. We get a line that says: Notes are born free, so why confine them to a gharana? I loved the borderline surreal touches like the fact that Vasantrao finds his guru with his eyes closed – because he only needs his ears to follow the music. I loved the touch that he spends six months learning just one raag: Marwa. And the film is so beautifully paced that you really feel the length of those six months.
Mee Vasantrao is an epic film but it also feels very confined and focused, because it is all about the music. Even when Vasantrao – as an accountant – is posted on the border, he thinks about his music. Some of the frames are indeed epic, like the visual of a range of mountains – this is a very imaginatively shot film. And yet, the frames seem small and tight, because of the single-mindedness of the biopic – which is all about music, music, music. 
In between the ordinary life events, he keeps getting extraordinary chances to absorb different styles of music. A dramatic and theatrical style from Deenanath Mangeshkar. A Lucknow-i style from Begum Akhtar. At first, he just mimics them. But later, he fuses his own identity and imagination into their music. The music is utterly gorgeous, and some of them are shot in halves – the first half sung by the exponent of that particular style of music and the second half sung by Vasantrao in his style.
The most amazing scene is when Vasantrao meets a legendary lavani singer. Now, some people consider this as low-class folk music but to Vasantrao this is as respectable a form as classical music. As the aged lavani singer begins to sing, the light begins to increase in her dingy little house – as though her music has illuminated the surroundings.
Only a few scenes seem off and heavy-handed, like the one where members of the classical music establishment mock Vasantrao, or the late scenes involving his father. Otherwise, the film has a beautiful sense of continuity, and I really liked how Rahul Deshpande maintains a sense of equilibrium throughout. If he is in angst about not being a singer, he does not show it. Because his mother has told him that it is his duty to look after his family and music may not pay the bills.
And only when his mother tells him to sing does he take it up full-time. The bond between Vasantrao and his mother registers very strongly, because she brought him up as a single mother. And with her permission and blessing, he becomes a late bloomer, attaining popularity only in his forties – especially after the stage production of Katiyar Kaljat Ghusli, which was made into a movie a few years ago. 
Like a few other scenes, the framing device is also surreal. We see a man walk into Vasantrao's green room before a performance in the early 1980s. By this time, Vasantrao is an aged man, and we think it is a typical interview that will lead us into flashbacks. But here, too, we have the concept of music in the background, which we learn about only later. I know I have used the word music about 5000 times in this review, but that is what a biopic should do. It is not about showing us each and every detail of a life. It is about showing us the essence of that life, and in this case, that essence is… the music.
User Review