Galatta
|
07:21 PM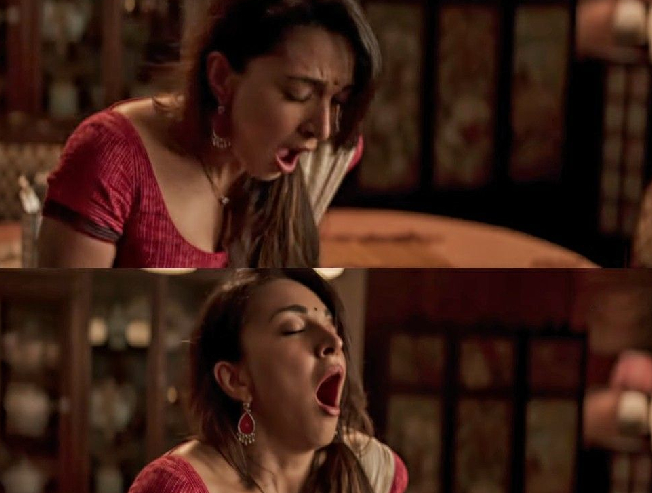 Kiara Advani who made her debut with the 2014 Hindi film, Fugly, rose to fame with Sushant Singh Rajput's MS Dhoni: The Untold Story and Mahesh Babu's Bharat Ane Nenu. Eventually, she landed up bagging some exciting biggies with leading top stars. On the digital front, she was seen playing the lead in one of the stories in the anthology web content, Lust Stories. The said Netflix original had four short stories which had sex and lust as its basic premise.

One of the stories, the final one, in that, featured Kiara Advani in the lead role, alongside Vicky Kaushal, and Neha Dhupia. It was directed by Karan Johar. Kiara's portions have scenes that show her experiencing an orgasm, leading to a hilarious climax. The scenes were highly enjoyed by the adult audience who watched the series. In one of her recent interviews, Kiara shared that she had to watch those scenes along with her grandmother, who was an Anglo-Indian.
She also added that her parents knew about that scene beforehand and hence they didn't react much to it. Kiara was quoted as saying, "My grandmother had come to stay with me, and the film had just released on Netflix. Of course, I had seen it and my parents had seen it. Everyone loved it and all of that. She's part British, so there were certain jokes that she didn't get. She was reading it with the subtitles. Everyone else was laughing, there were a lot of reactions of the people watching.

When my grandmother was watching it, she was watching it with a straight face, like deadpan. I was like, 'Grandma, you do understand what happened?' Also, she didn't get the context to the Kabhi Khushi Kabhie Gham... I asked, 'You get the context, right? Like, she has had this moment and an orgasm in front of the entire family.' She's like, 'Well, in front of the whole world now.' And I was shocked. Oh God!"