Heropanti 2 Movie Review
(2022)
Ahmed Khan's 'Heropanti 2' has some good stunts but everything else is bad
Release Date :
29-04-2022
Movie Run Time :
2.25 Hrs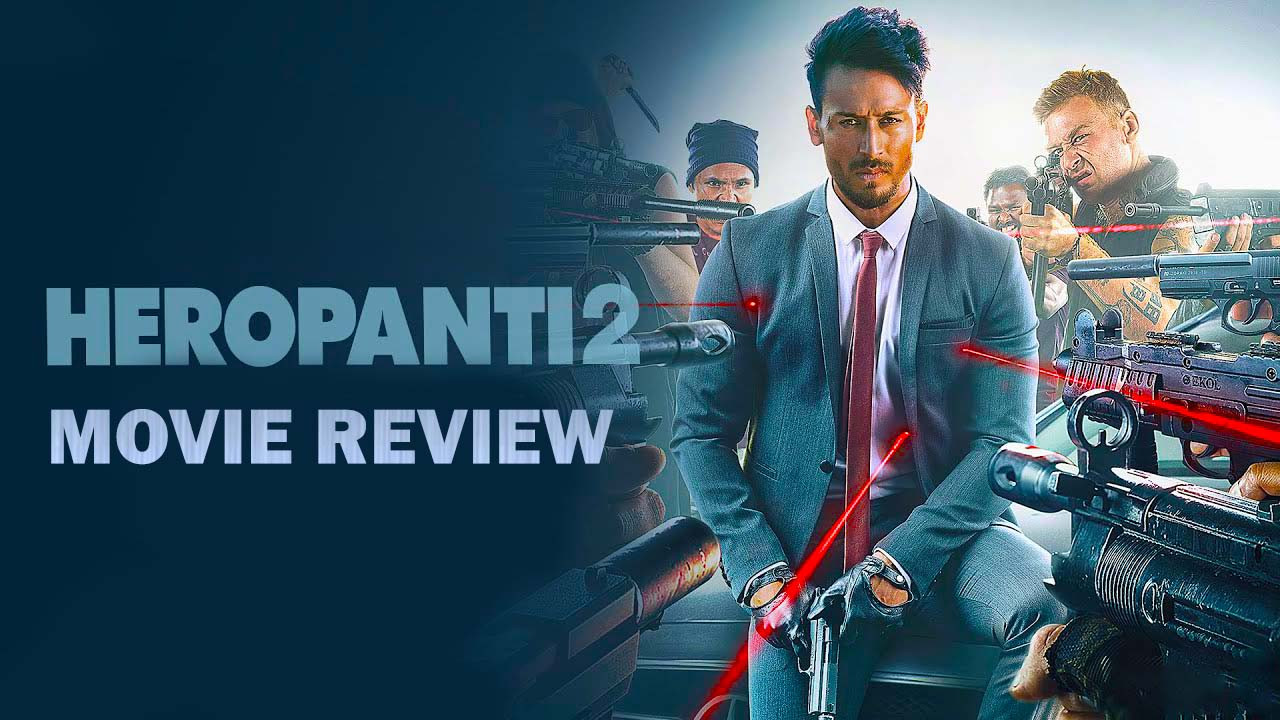 Heropanti 2 Movie Cast & Crew
Production :
Nadiadwala Grandson Entertainment
Nawazuddin Siddiqui plays the villain, a magician named Laila. The actor has a lot of fun with this part, which is tailor-made for hamming.
Eight years after the first Heropanti, which introduced Tiger Shroff to the world, we get a sequel. The cast consists of Tiger Shroff, Nawazuddin Siddiqui, Tara Sutaria, and Tiger Shroff's buttocks. No, really. I think director Ahmed Khan thought that his hero's biceps had been exposed enough, so why not aim lower, like the rest of the film! So we have a plot point where we wait with bated breath for the revelation about a mole on Tiger's butt. A little later, Tiger is shot in the same area. The extraction of the bullet happens in a… veterinary hospital. To each, their own. Arse you like it!
Nawazuddin plays the villain, a magician named Laila. He's effeminate. He likes wearing lipstick and nail polish. The actor has a lot of fun with this part, which is tailor-made for hamming. My favourite scene of his is the one where he kills a man by stabbing him repeatedly in the chest – and the man doesn't make a single sound. Maybe he was still dumbstruck after reading the script. Tara Sutaria is the heroine who is given practically nothing to do. Amrita Singh is Tiger's mother, who uses acronyms like MCBC. As in: Main chali, bye cutie! The silence in the theatre was deafening.
AR Rahman's tunes are catchy enough on screen, but the songs are major speed breakers in this narrative about cybercrime. The tone they are going for is a combination of the campy Roger Moore-era James Bond films and the comic-action of the Jackie Chan movies. A few times, they get it right. Some action set pieces are terrific, especially one with a stick and a table. And the magic-infused climax fight is fun to watch. But why have an emotional subplot where Tiger is tempted by money and so forth? Who comes to a Tiger Shroff movie for sentiment! That's like having an itch on the chin and scratching your butt.  
About Author
Baradwaj Rangan
National Award-winning film critic Baradwaj Rangan, former deputy editor of The Hindu and senior editor of Film Companion, has carved a niche for himself over the years as a powerful voice in cinema, especially the Tamil film industry, with his reviews of films. While he was pursuing his chemical engineering degree, he was fascinated with the writing and analysis of world cinema by American critics. Baradwaj completed his Master's degree in Advertising and Public Relations through scholarship. His first review was for the Hindi film Dum, published on January 30, 2003, in the Madras Plus supplement of The Economic Times. He then started critiquing Tamil films in 2014 and did a review on the film Subramaniapuram, while also debuting as a writer in the unreleased rom-com Kadhal 2 Kalyanam. Furthermore, Baradwaj has authored two books - Conversations with Mani Ratnam, 2012, and A Journey Through Indian Cinema, 2014. In 2017, he joined Film Companion South and continued to show his prowess in critiquing for the next five years garnering a wide viewership and a fan following of his own before announcing to be a part of Galatta Media in March 2022.
User Review