Ambani and Zuckerberg's JioMart starts off to a poor response - public blast in early reviews!
It hasn't been a merry start for JioMart, which was launched on April 26 by Mukesh Ambani-owned Jio and Mark Zuckerberg's Facebook-owned Whatsapp. The latest initiative from Ambani has met with negative reviews from consumers who have blamed the company for bad produce, dirty vegetables and delayed delivery of the products that were placed for order.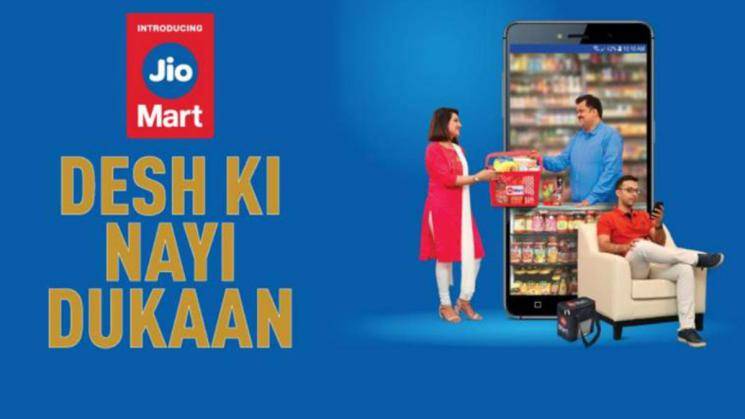 JioMart, which was launched to rival e-commerce giants such as Amazon and Flipkart, is said to be currently available in 200 cities across India, but has only gone on to earn cynical and unfavorable reviews for the most part from customers who have purchased from the online grocery delivery service. There have been reports of consumers finding caterpillars crawling in their vegetables, with many also stating products charged for a high price are being delivered quite late as well. Many have drawn comparisons with Big Basket and have said they were hopeful JioMart would ease the trouble of getting them vegetables during the ongoing lockdown period across the nation, but have only been left disappointed with the products that have been delivered to them with some raising complaints on the website's interface, which seems to be not so user-friendly. A short search on Twitter on the initial response towards JioMart shows that many are not happy with what they have been treated with some going to the extent of saying they will never be placing an order with the online grocery delivery service. Check out a few tweets posted by customers who clearly express feeling let down by the services:
#JioMart Very disappointed with the delivery.
All the vegetables delivered were spoilt and rotten and stale!
Pineapple was all black and brown.
Chillies had turned red from green
Potatoes had holes in it.
Lemons were dried out and brown
Tomatoes were stinking and rotten. pic.twitter.com/3ka5C3GmAb

— kamini (@j_kamini) June 2, 2020
#JioMart Today Cancelled my order, please refund my money Rs. 1002.05 at the earliest.
Very poor service.. shortage items without information. pic.twitter.com/4wnZ4Sd7GC

— Jeetu keshri (@JeetuKeshri) May 31, 2020
Friends beware while ordering on Jiomart.. even if u do ..do a COD.. I placed my order on 25th and the delivery was expected on 27th.... And then on every day the delivery date changes by a day...you can see that on the images... #jiomart pic.twitter.com/yHKxkSIo6R

— Vinay Patel (@vpatel1386) June 6, 2020
Ordered on jiomart on 24/05/2020.
Delivery date was 28 may.
Till date no order received.5 mails sent to customer care no reply.. called 100 times on number , but it's always busy.
Plus now my order is not shown on site in order section.what about my money??
@JioMart #JioMart

— Hardik (@Hardik63839952) May 31, 2020
#JioMart at least they should have hired few good UI designers... with this site they are going to compete with @amazon? pic.twitter.com/jYFRNBo4Bo

— Jahangir Alam (@TheJahangirAlam) May 23, 2020
#jiomart order no 15902116799001368W THE ORDER WAS FOR 5 ITEMS.ONLY 4 ITEMS WERE DELIVERED ON 25-0502020.DESPITE REPEATED REQUESTS TO THEM TO DELIVER THE 5TH ITEM 500GM AMUL BUTTER ON THE LIST ,THERE IS NO RESPONSE FROM THEM NOR ARE THEY COMMUNICABLE. PLEASE RESPOND OR REFUND

— SATISH MUNSHI (@MunshiSatish) May 29, 2020
#JioMart disappointed with the first order @Jiomart_. Firstly, delayed by 3 days. Secondly, out of 11 items only 5 delivered. Vegetables delivered are in bad condition and over ripe. Bread delivered is past it's date by 4 days. It seems clearing out all old stock. pic.twitter.com/AKqCRCeiyy

— Parag Jain (@ParagJa75947471) May 29, 2020
Pathetic service #JioMart

Order No 15903061199016284W

Ordered 24 May for delivery on 26. Got mail later that order will be delayed

4 days later yet no delivery

Now order vanished from order history

Please resolve @RILRetail_care @SMARTStore_IN @JioCare @RelianceFreshIN pic.twitter.com/pQPD0xSljW

— pratik dash (@D_Quixotic343) May 30, 2020
#JioMart
I am from Thane area ,Your customer care number is always busy.
I placed two orders on 28th may ,prepaid order placed, today when I checked the status of my order its showing refund initiated , this is very pathetic not trustworthy , I dropped an email too ,please revert pic.twitter.com/UWR3yqzcoS

— latesh sarode (@lateshsarode) May 30, 2020
#JioMart order placed on 25 th till date no update regarding delivery. Neither my order details showing in the portal. Looks like you people want us to be a guinepig to trial your service. I am not able to cancel the order. Can some one help? Your help line always busy. pic.twitter.com/gRiRZbl4gv

— Subhasis Choudhury (@Subhasis_Mumbai) May 31, 2020
#JioMart totally disappointed, I ordered first time on 27thMay 2020 and till date not received my order, earlier message was received by yesterday but still waiting.. very bad.. Uchi Dukan fiki pakwan.. pic.twitter.com/pas7mknms0

— Jeetu keshri (@JeetuKeshri) May 30, 2020
This is what I received from @Jiomart_ such a disappointing act. Vegetables and fruits are rotten. Never expected this from @Jiomart_ . And also half of my order was not delivered. It got cancelled by itself. #JioMart not at all good app for Grocery items. pic.twitter.com/ye5PeARy7k

— Priya (@Priyavishwak) June 1, 2020
#jiomart#MukeshAmbani Shame on jiomart services and quality of the products. I ordered almost 6 days back and today received half of the items, that too with worst quality and worst packing. There is no option to raise a complaint against the received items in application. pic.twitter.com/YwPv76DDIV

— Sri Pavan (@sriroyalhr) May 30, 2020
Not many would have expected a shaky start as it is now for the service, which is basically a partnership of two of the richest people in the world. Although JioMart has taken a bad start in India's highly-competitive $1 billion grocery market, market analysts have stated that it is too early to dismiss the effort as a failed one and one needs to wait for some more time to see how things take flight. Yugal Joshi, vice-president of Texas-based consultancy Everest Group, said, "Given the reach of Jio, some poor reviews at the beginning will not materially impact its long-term potential due to the strength of the Reliance group, their deep pockets, and willingness to stay put in this business,".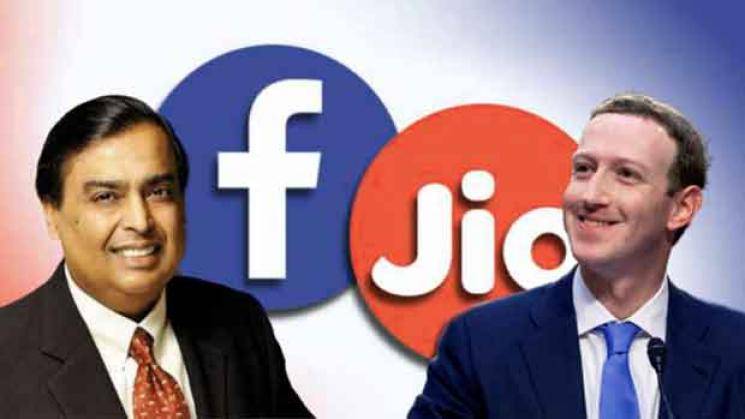 Facebook had left many surprised days before JioMart's launch when on April 22 the social networking giant announced it was investing $5.7 billion, eventually picking up a stake of 9.99% in the company. The advantage with Facebook coming on board is it brings aboard a user base of more than 400 million Indian WhatsApp users, with JioMart expanding into more than 200 cities in the nation by May 31. Furthermore, in order to combat e-commerce superpowers like Amazon and Walmart's Flipkart, Ambani has been clearly prepared right from the start with over $10 billion cash to propel its strength for the longer term.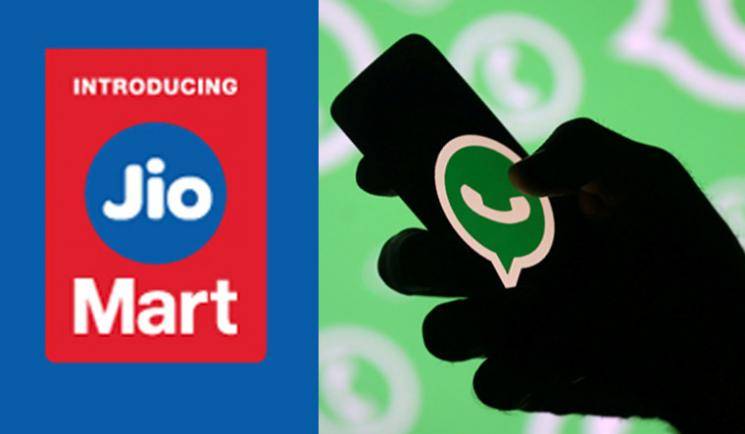 Apart from Facebook, JioMart has accumulated funding from reputed top private equity firms such as KKR, Silver Lake, Vista Equity Partners, and General Atlantic over the course of these past three months. JioMart could now lure customers with this extra cash reserve in the form of offering various discounts and freebies, which have time and around struck a chord as an impactful strategy with the people across India. Analysts have stated that Jio has the potential to take out specific competition based on pricing that is too much for some Indian customers, which could be done in a targeted manner. This is quite visible already as JioMart on average has offered a 15% discount on the maximum retail price (MRP) in comparison to DMart's 16% while also bettering Amazon or Big Basket's 9%, as per a report by Jefferies on May 31.