Galatta |
Jun 29, 2020, 08:38 pm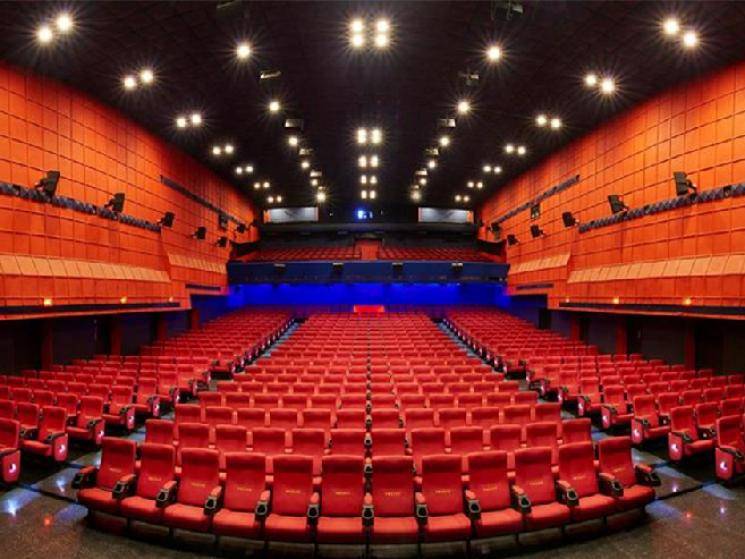 Ever since the outbreak of the COVID-19 Novel Corona Virus Pandemic, almost all the countries across the world have gone into lockdown mode and all businesses have come to a standstill. As the lockdown is easing in a couple of places, some industries have been allowed to resume functioning but it doesn't involve the entertainment sector. Shooting for films and movie theatres have not been allowed to resume and it has already been over a 100 days since the theatres were opened last! We got in touch with the owner of a very iconic and popular theatre in Chennai and here's what he had to say about the help that the government need to do, to ensure that the theatre business doesn't die out!
Talking about the extended lockdown and how the Government can help theatre owners, Mr. Rakesh Gowthaman of Vettri Theatres in Chennai, says, "The State & Central governments should definitely support us. The LBT and GST should be waived off and when we reopen, the waiver of these taxes would give us about Rs. 30-40 additionally for us. The State Government can waive off their taxes completely and about 50% of the GST can be waived off and it would support us immensely! We would be happy if they remove these taxes, mainly the 8% LBT for about a year or two, it would be a huge relief!" He adds that the government should definitely support them or else it would be killing the entire business and they themselves would be losing a huge chunk of revenue! Rakesh says that he knows for a fact that the government is getting very good revenue from theatres now, as he himself is paying huge sums as taxes monthly, which is almost equal to what he was paying for a whole year, earlier! He mentions that earlier, only Hindi, English and other language movies were taxed as most Tamil movies got tax exemptions.
Stressing on this point, Rakesh says, "Without the waiver in taxes, most theatres cannot survive, especially those being run by people on leases and it would definitely affect the business and in turn affect the government's revenue!" On another aspect, he states, "We also need some relief in the EB bills as they would help a lot! Also, the process of license renewal can be eased a bit. We have requested that our licenses be given automatic renewal till 2021. We cannot do any modifications because of the lockdown and we cannot go through the entire renewal process, as we have to go to different government offices for different approvals. Automatic renewals without inspection for 2 years would help a lot and we can then go back to the normal renewal process." He mentions that theatre owners have placed a request about this to Minister Kadambur Raju and that he has also promised to talk with the CM regarding this and get back to them. They have also placed a few other requests to the government which haven't been addressed till now but Rakesh hopes that, they should look into it atleast now!