Fear palpable in Tamil regions, exodus of activists as Rajapakshas ascend to absolute power in Lanka
Galatta |
Nov 21, 2019, 02:56 pm
Two days after Nandasena Gotabaya Rajapaksha took oath as the new president of island country Sri Lanka, his elder brother Mahinda Rajapaksha will be sworn in as the new prime minister on Thursday. Mahinda Rajapaksha has already served as the prime minister of Sri Lanka for two tenures and was also the president before Maithripala Sirisena.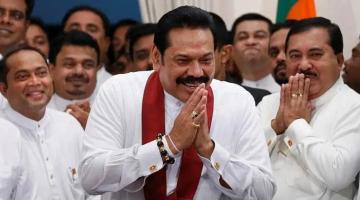 As the incumbent prime minister Ranil Wickremesinghe will step down today, a caretaker cabinet of 15 members will run the government until Rajapaksa constitutionally takes charge of a new parliament in February 2020.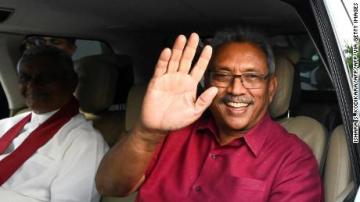 Gotabaya was the secretary to the Ministry of Defence and Urban Development under the regime of his elder brother Mahinda Rajapaksha and had led the Sri Lankan Armed Forces when they routed out the Tamil Elam movement with decisive, cruel and internationally decried military action.
Chandrika Kumaratunge, who was the president before Mahinda Rajapaksha, had warned on global platforms that the killings and rioting would multiply if Rajapaksha rose to power. When he was in office, she had even admitted that Chinese-funded projects in Lanka were incurring huge debts on Colombo as the cost of such projects was high due to commissions paid to the Rajapaksa regime. India also had added concerns, thanks to Chinese submarines and warships making repeated undeclared visits to the port of Colombo.
The Tamil areas of the country, which has an overwhelming number of war-affected civilians seeking State's help, is openly apprehensive of the new regime. While the Tamil victims - 50,000 of whom are war widows alone, were hopeful of receiving help from the Sajith Premadasa regime. The biggest worry of Tamils and Muslims is the possible misuse of the Prevention of Terrorism Act, which gives the police the power to search, arrest and detain suspects without restraint.