Galatta |
Jul 12, 2020, 01:02 pm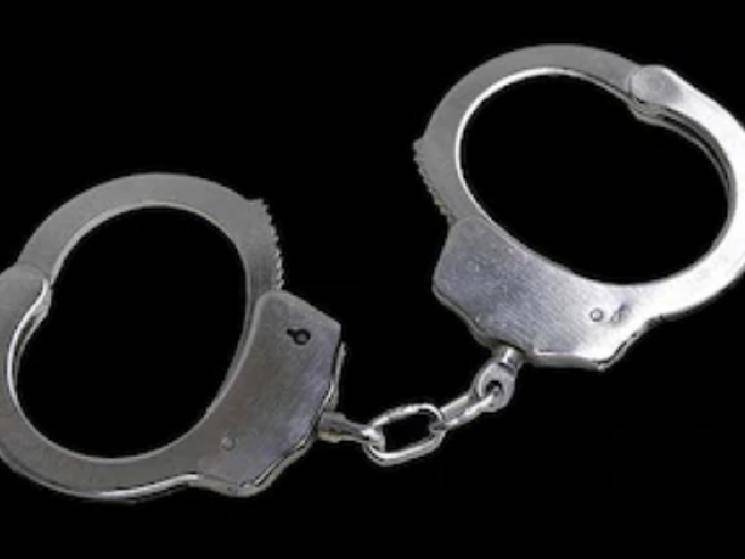 Most of us would have come across duplicate counterfeit bank notes at some time or the other in our lives but how many of us can claim to have encountered a fake bank in itself? That too a fully functioning fake branch of a reputed nationalised bank! Not many, right? But, quite a few people of Panrutti in Cuddalore can lay claim to this! The Tamil Nadu Police have arrested three people, who were running a duplicate branch of the State Bank of India, in Panrutti town of Cuddalore district, in the state! Of the three people arrested, one is a 19-year-old male, the son of former bank employees! Kamal Babu (19), Manickam (52) and Kumar (42) are the three people who have been arrested in this case!
Kamal Babu's father, who passed away about 10 years ago, is said to have been a former SBI employee while Kamal's mother Lakshmi is also a bank employee who retired about 2 years ago. Kamal had reportedly visited the bank frequently with his parents and seems to have been well versed in the day-to-day functioning and is reportedly the mastermind behind this duplicate bank branch, idea! Manickam runs a rubber stamp shop and Kumar owns a printing press where the duplicate withdrawal & deposit challans for the fake bank were printed! Panrutti already has 2 branches of the SBI but a customer was intrigued to suddenly notice a third branch named North Bazaar branch, being opened. Upon suspicion, the SBI customer reportedly approached the manager of the branch he hold his account in and the surprised manager sought details from his superiors at the Zonal office!
On coming to know of this suspicious third branch, the SBI officials visited the branch in person and were surprised to find a fully functioning fake branch of their bank! They immediately alerted the Police, who rounded up the three people behind this idea. Kamal Babu is said to have tried to get a job in SBI under compassionate grounds after his father passed away but was unable to do so as he was a minor then and also as his mother was employed with a bank! Some reports quote the Police as stating that nobody had been duped by the fake bank, as no transactions had taken place here, yet! The three accused have been taken into custody and investigations are on! Stay tuned for updates...