Galatta |
Feb 11, 2020, 06:27 pm
New Delhi: The results to the Delhi elections, which was conducted on February 8, has come out with the Aam Aadmi Party emerging the majority winner. The BJP has bagged six seats; all other seats are in the AAP kitty. With the political scenario of Delhi taking a drastic turn ever since the CAA was announced, the local elections were seen by several experts as an acid test to the mood of the electorate. At the end of vote-counting, the incumbent AAP party retained their majority, with Arvind Kejriwal bagging a hattrick win in the national capital. Though congress did not get even one seat, the leaders of the party were seen in a good mood and many have been showering praises on the AAP candidates.
AAP won, bluff and bluster lost. The people of Delhi, who are from all parts of India, have defeated the polarising, divisive and dangerous agenda of the BJP

I salute the people of Delhi who have set an example to other states that will hold their elections in 2021 and 2022

— P. Chidambaram (@PChidambaram_IN) February 11, 2020
A good majority of Delhi seems to be celebrating and the song "Rinkiya Ke Papa", sung by BJP candidate and Bhojpuri film star Manoj Tiwari, was used by the Twitteratti and the cadre celebrating the obvious victory on the roads. ARvind Kejriwal waited till the results seemed conclusive enough to thank the state chief ministers and political stalwarts whi have been wishing him on social media since morning.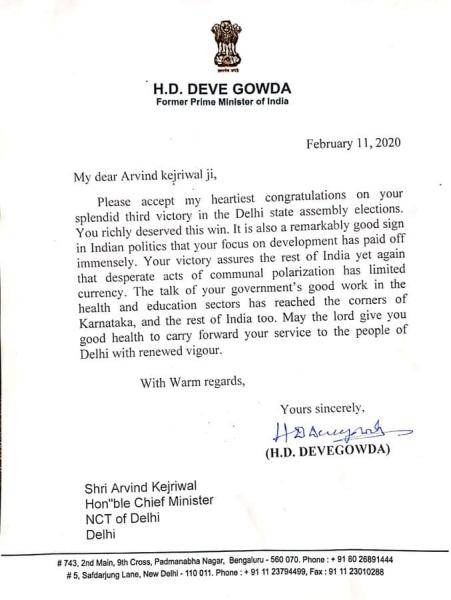 AAP is leading in 57 seats and won 7 seats, while the BJP was leading in 6 seats. Kejriwal, who led his constituency by over 14,000 votes, is set to champion the AAP into coming back to power with a resounding majority.