Galatta |
Jul 06, 2020, 07:17 pm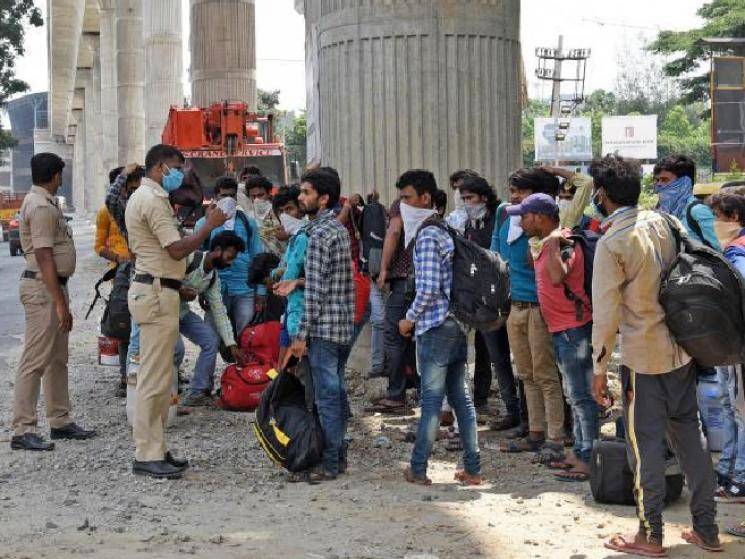 Following the rampant spread of the COVID-19 Novel Corona Virus, the Indian government announced a nation-wide lockdown and this was extended in phases for nearly 100 days, before the states were given the power to decide the lockdown rules in their regions. In recent times, the Unlock has been happening in phases with the lockdown guidelines being relaxed in phases, allowing the resumption of some industries and normal life for the public. However, after such a relaxation was announced in the lockdown in Chennai, the COVID numbers began spiking and the Tamil Nadu government announced an intensified lockdown in four of its most affected districts! When the numbers continued being high, people began escaping from the captial city of Tamil Nadu, to the safety of their hometowns. However, this has lead to the COVID numbers increasing rapidly in the other districts of Tamil Nadu, with the numbers seeming to stablise in Chennai.
In what is considered a similar case, fearing an intensive lockdown in Bengaluru city, the capital of Karnataka, people are fleeing to their hometowns! The number of COVID cases have been on a steady rise in Bengaluru and there are widespread fears that the Karnataka state government may impose a strict lockdown. Not wanting to be trapped in the city if such an extended intensive lockdown is announced, thousands of people have been moving out of Bengaluru city, overy the past couple of days! Now, the State Board's SSLC exams have concluded and several workers from other parts of Karnataka have been trying to reach their hometowns, from Bengaluru! Most of the roads in the city wore a deserted look, as the highways leading towards other districts witnessed heavy traffic movement!
The Karnataka State Government has already declared a full lockdown on all Sundays in the state and as of the first Sunday in July, the COVID numbers in the state stood at 21,589! The lockdown is being observed from 8:00 pm on Saturdays to 5:00 am on Mondays, in Bengaluru. A record high of 1,172 fresh Corona Virus cases were recorded in Bengaluru on Sunday (July 5th), taking the city's total to 8,345! The Bengaluru City Police Commissioner Bhaskar Rao appealed to the people to exercise self discipline and cooperate towards a successful lockdown to prevent the spread of the corona virus! Stay tuned for updates...