Indian Army to resume patrolling in Galwan Valley post complete disengagement!
Galatta |
Jul 07, 2020, 05:03 pm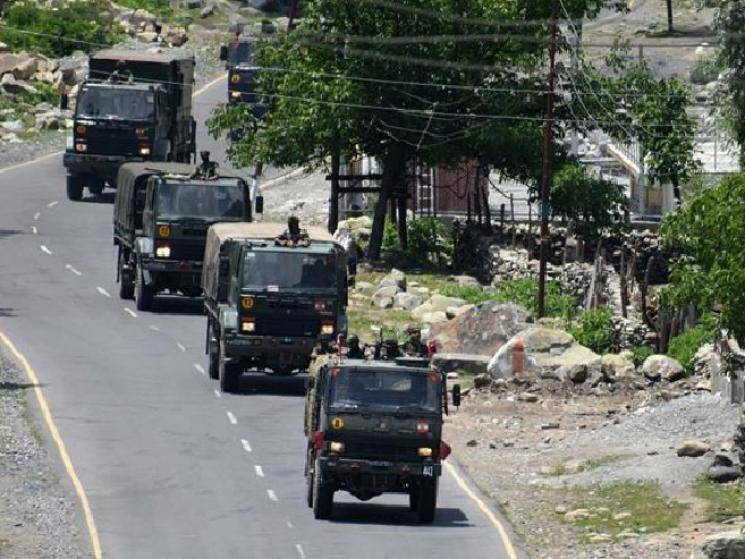 A couple of weeks back, India had some major issues when the People's Liberation Army (PLA) of China attacked Indian soldiers on the Indo-China border, at the Galwan Valley! This lead to severe rise in tensions all along the Indo-China border, especially in the Leh & Ladakh regions. This lead to both countries mobilising their troops and weapons at bases along the border. The entire world sat back and took notice of what was happening. However, thankfully both India and China initiated talks with the Corps-Commander level talks taking place first! After a couple of rounds of these talks, there have been diplomatic level talks between the top political leaders of both nations and the process of de-escalation of troops and armaments along the border has begun!
It was recently reported that the PLA had been removing their troops and temporary installations about 2 kms behind the Patrol Point 14, which was ground zero for the initial skirmishes between the armed forces of India and China. The most recent talks between the 2 nations happened on June 30 and it has been agreed to create a buffer zone for about 3 kms around the Galwan river. Latest reports state that China has been removing their presence and moved back by about 1 km, as part of this disengagement process along the border. China has pulled back from the Galwan Valley region, as well as the Hot Springs and Gogra regions, which were among the key friction points along the border!
We now hear that the Indian Army plans to resume patrolling up to Patrolling Point 14, once all phases of the disengagement have been completed! Both the armies are planning for joint verification of the relocation of the camps, to ensure that "landform" has been restored and trust is built! The Indian troops are also said to have relocated their troops and camps, honouring the deal negotiated during the recent talks. This was followed by the Indian National Security Advisor Ajit Doval's 2-hour long call with the Chinese Foreign Minister. A couple of days back, the Indian Prime Minister Narendra Modi made a surpise visit to Leh and addressed the Indian troops!