Villagers give over 50 children between 10 & 12 liquor to prevent COVID-19!
Galatta |
Jul 22, 2020, 12:41 pm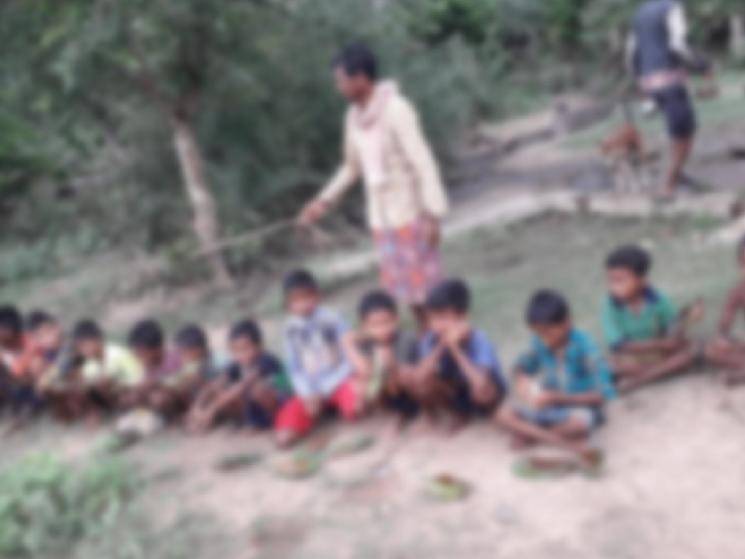 India is reeling under the gloom, death and diseases brought on by the outbreak of the COVID-19 Novel Corona Virus! This deadly virus, which is said to have originated in the Wuhan Province of China, has spread all across the world and has been taking lives in the hundreds of thousands! Though India was not heavily affected in the beginning, the spread has become very high here and our country is currently ranked third on the list of countries most affected by this Virus in the world, only behind the USA and Brazil! However, the mortality rate in our country is significantly low and the percentage of people affected considering the massive population, has also been low! Unfortunately, no direct cure or medicine has been found for this Virus, as yet!
Meanwhile, a shocking news has come to light! Any time there is any issue about which people do not have enough knowledge about or exposure to, they resort to highly idiotic and stupid things, in the name of experimenting. It has now been reported that the villagers of a place in Odisha's Malkangiri district have reportedly been giving liquor to small children there, to prevent them from being infected by the Corona Virus! Reports in the media state that over 50 children in the age group of 10 to 12, have been made to drink Salapa - a local country liquor, by the inhabitants of Parsapali village! A video of this, has been going viral on social media and the villager believe that the alcohol content in Salapa would ensure that the children are not affected! The viral video of this incident shows villagers not following any of the safety guidelines like social distancing or wearing masks.
Even earlier, there were a few speculations that consumption of alcohol would prevent the drinker from being affected by Corona but medical experts slammed this idea. Now, a renowned paediatrician has slammed this practice by the villagers of Parsapali and reiterated that consumption of alcohol to prevent or fight COVID is an absurd belief! Detailing his statement, the doctor has mentioned that the alcohol travels inside the body through the GI tract but the Virus can affect a human through the eyes, nose or mouth and even if somebody consumes anything infected with Corona, it would only enter their body through the respiratory tract and not the GI tract! Giving liquor to children is a criminal offence and following the video going viral, the Malkangiri district Collector has sent the Excise Superintendent to the Parsapali village for conducting an inquiry! Further details are being awaited!