Galatta |
Jul 30, 2020, 01:13 pm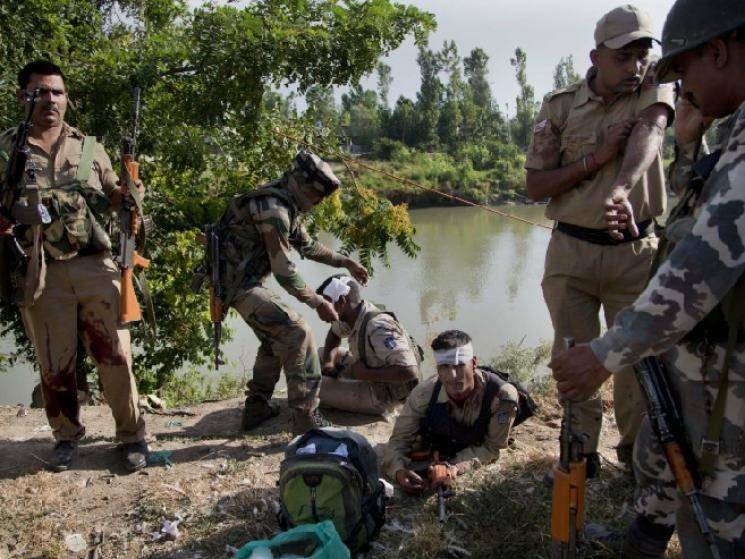 With India already facing border issues with neighbours China, Pakistan and Nepal, now a new issue has cropped up on the border with yet another country! It has come to light that a militant group attacked the Indian Army along the border with Myanmar. The Indian Army had launched an area domination patrol at the Khongtal region of Manipur. When the patrol team was in the Chandel district, South of Imphal in Manipur, a militant group reportedly set off an Improvised Explosive Device (IED) and began firing at the Indian Army team with small arms. This ambush attack left three soldiers of the Patrol party dead and about six others grievously injured!
The Assam Rifles company, which had undertaken this patrol, came in for attack by PLA militants! The martyred as well as injured soldiers were immediately rushed to a military hospital at Leimakhong, in Imphal which is 100 kms away and reiforcements have also been brought in from there! The injured soldiers are said to be in critical condition. A search operation has also been initiated in the Chandel area, along the Myanmar border. Earlier this year, the Army had stated that there had been a huge decline in insurgency, amounting to almost 12%, across the Northeast regions! However, about 40% of violence brought on by insurgents in 2019, happened in the tristate junction of Assam, Arunachal Pradesh and North Nagaland!
Talking after this incident, Lt. General Chouhan - the General Officer Commanding-in-Chief (GOC-in-C), stated that the situation had been brought under control and that he was confident of the situation definitely improving in the future. He also added that with the reduction in the levels of insurgency, the Eastern Command had shifted its focus to non-combat operations! The Indian Army has taken up a number of civil-military projects in the region, including infrastructure development and setting up of medical camps and national integration! We pray for the souls of the brave, martyred soldiers to rest in peace and hope that the injured soldiers recover soon! Stay tuned for updates...