Galatta
|
09:00 PM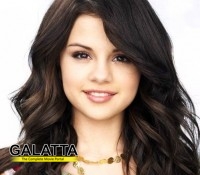 The Monte Carlo actress, Selena Gomez is all set for her top line venture, Parental Guidance Suggested, produced by Mad Chance. The movie will be an offbeat coming-of-age comedy.
The movie is based on the novel, While I'm Dead by Ric Browde. The story revolves around 16-year-old Ric Thibault (Wolff) and his crush Nina Pennington (Gomez) as they embark on a rock 'n' roll-themed odyssey.
The film is written and directed by Tim Garrick and will be shot in Los Angeles. The star cast also includes, Nat Wolff, Austin Stowell, Dylan McDermott and Cary Elwes.