Galatta
|
07:00 PM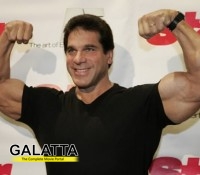 The Hulk star, Lou Ferrigno, recalls his 20-year-old friendship with Michael Jackson.
He says, he had met the king of pop, late Michael Jackson at a party and found him to be a very regular guy.
Also a personal trainer, he claims that, Jackson had earlier called him up and asked if he could train at his facility. In fact he was his personal trainer and claimed that two weeks before he died, he showed no signs of distress. He was just a little focused on his tour but health wise, he was perfectly fit.
He remembers his last words to MJ Ferrigno, "I'm going to see you next week?", he says Michael just repeated, "Take care of yourself."