Hellboy Reboot Trailer is Here !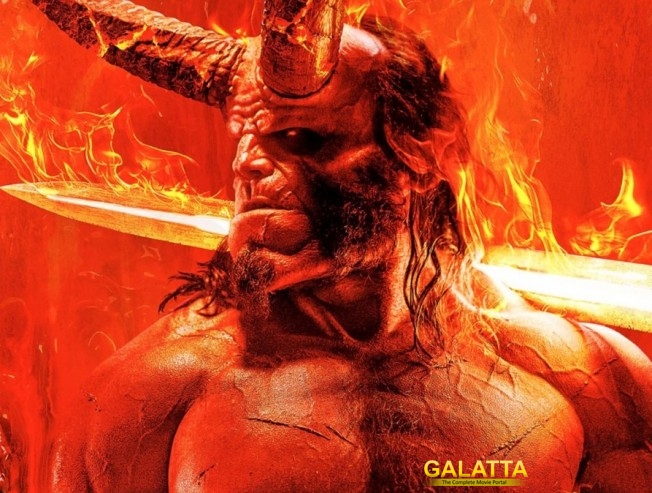 By

Nikhil Viswanathan

| Galatta |

December 20, 2018 10:23 AM IST
Everyone's Favorite Red Monster Hellboy is back. Lionsgate has released a first look at the upcoming adaptation of Mike Mignola's classic noir-horror comic, showcasing Stranger Things star David Harbour as the titular demon.
The trailer shows off Hellboy working alongside members of the Bureau for Paranormal Research and Defense as they fight against monsters that threaten the world. Hellboy also struggles against his demonic nature, and against the reactions of humans who see him as a monster. The Trailer also shows Ian McShane as Hellboy's adoptive father, Daniel Dae Kim as BPRD operative and Sasha Lane as Alice Monaghan. Much of the action appears to be centered in England, given that the film's antagonist is Nimue played by Resident Evil star Milla Jovovich.
This new film isn't connected to the pair of the earlier Hellboy films Guillermo del Toro directed in 2004 and 2008. Instead, it reboots the story. This film, directed by Game of Thrones director Neil Marshall and is expected to add more horror elements of Mignola's comics, and to earn it an R rating. This trailer is certainly upbeat, and it doesn't really feel like the hard-hitting horror. The movie was initially supposed to be released in January 2019, but Lionsgate that its release was pushed to April 12th, 2019. The movie will be released in 2D, 3D and Imax 3D Formats.
Here is a look at the trailer
TAGS: Neil Marshall wiki, David Harbour wiki,