Galatta
|
12:00 AM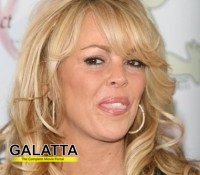 Unhappy by her daughter, Lindsay Lohan's legal problems, Dina Lohan tells actress Amanda Bynes' parents to stand by her.
26-year-old Amanda, has be blamed for car impounding, driving a car with suspended license and showing irrational behaviour and has been often compared to Lindsay, who has also been in news, for the wrong reasons.
On a show recently, Dina advised saying, "Just be around... It's hard when your daughter's not, you know, over 18, and you want to let them go... and they want to, you know, feel like they're in control of themselves. So it's a very strategic place for a parent to be, but she'll be OK."
Being a mother, who is blamed for making use of daughter's publicity, she request Amanda's mother to talk to her daughter, as its only a mother, who can best understand their child.
Well, we hope the girls know what they are causing to the family!