Galatta
|
10:00 PM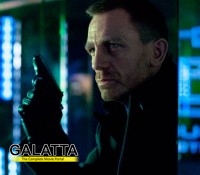 Hollywood star Daniel Craig has said that the character of James Bond in the upcoming movie Skyfall will be much more softer and nicer than in the previous 22 movies.

"He`s much softer and nicer now. It`s just different... hopefully, it`s different again from that (Casino Royale). He was a story to telling `Quantum` that we had to finish off and round off. He was hurt and broken-hearted. He`s on the mend; he`s feeling much better," Craig said to a leading website.

Instead of seeing Bond as a heroic man, Craig branded the flamboyant spy a 'flawed character.' He rated Bond as someone who you throw into a situation with really strong characters and watch him battle it out.

Skyfall is the 23rd movie in the James Bond film series. This movie is produced by Metro-Goldwyn-Mayer (MGM), Columbia Pictures and Sony Pictures Entertainment. Skyfall directed by Sam Mendes has Daniel Craig play the British super-spy for the third time. This movie also features stars like Javier Bardem, Judi Dench, Ralph Fiennes and Albert Finney.