Galatta
|
08:59 PM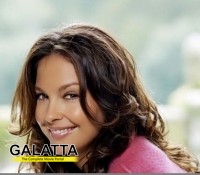 Known for her films like Ruby in Paradise, Kiss the Girls and Double Jeopardy, actress Ashley Judd is also said to make a directorial debut with her short film, Maggie starring Brittany Snow and Jennifer Hudson.
Active campaigner for women's rights, Judd's film focuses on the problems faced by women, in the US military.
She tweeted details on her short film, stating that is is about Post-traumatic Stress Disorder, resulting from military sexual trauma (MST). "One-third of all US service women are raped by fellow American soldiers. There are roughly 52 sexual assaults per day in our military. And yet, the DOD (Department of Defense) says assault is under-reported by 86 percent (sic)," she added.
Judd has been involved with organizations such as the Women for Women International and Equality Now, along with other non-governmental organizations which center around bringing attention to social, educational, health, economic, cultural, and financial funding of the unfortunate.