Galatta
|
10:30 PM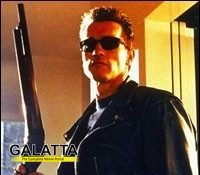 From being a bodybuilder, actor, businessman, investor, and politician, Arnold Schwarzenegger has seen it all.
Best known for his role in the science fiction series, Terminator, the actor is ready to step back into action, in Terminator 5. The actor missed being a part of the third movie in the series, Terminator Salvation, as he was still the governor of California, in 2009.
The script for the fifth series is still under process and is likely to be ready, within a year.
We'd love to see you back in action, Arnie.