Galatta
|
02:00 PM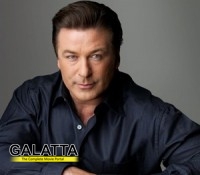 Just like actor Arnold Schwarzenegger, 47-year-old actor Alec Baldwin wants to join politics once he retires from acting.
The actor is pretty confident on this, as he says when Arnold, who is totally unqualified for the job of a Governor, gets elected as one by the economically significant state America, then any one can stand for the post. "People didn't vote for a governor, they cast a movie. He's a great guy, I've met him, but he had zero credentials for the job," he added.
The actor is known for his films like Rise Of The Guardians and Rock Of Ages.