Fantastic Beasts The Crimes Of Grindelwald Movie Review
(2018)
Fantastic Beasts: The Crimes of Grindelwald Review 2018 -Cast & Crew-Rating -Galatta
https://www.galatta.com/assets/review/829680815.jpeg
16-11-2018
David Yates
Release Date :
16-11-2018
Movie Run Time :
2:13: Hrs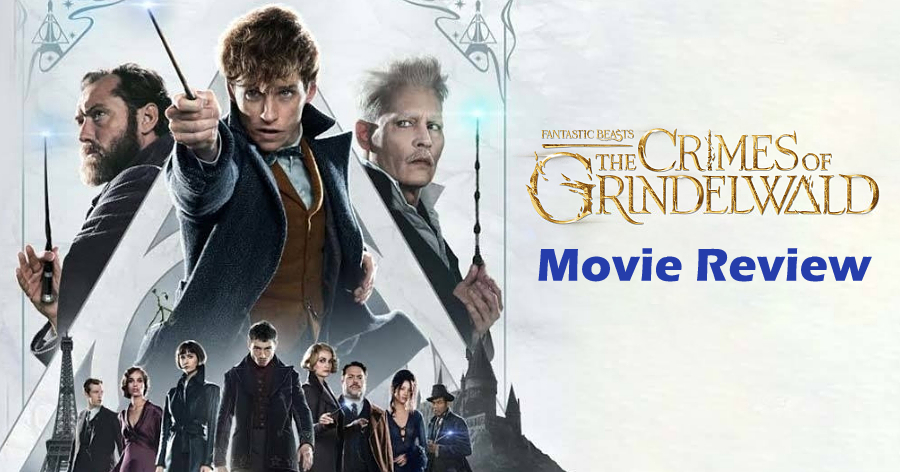 The story takes place in 1927, Johnny Depp as Grindelwald escapes from prison and returns back to do criminal activities. What happens when Eddie Redmayne as Newt Scamander tried to stop him with his gang forms the crux of the story.
Director David Yates jumps straight into the main content without re-establishing the already familiar characters. But, in the middle, the movie proceeds at a leisure pace as there a few subplots appearing for some supporting characters. The entertainment quotient is quite low in this venture and Dan Fogler's sudden intro and presence seemed like extra-fitting. Also, the comedies were a bit silly when compared to the first part. We know the seniors have solid importance in the future, but this part offers only less scope to them which gave a slight disappointment, casting the lovely Johnny Depp and Jude Law added more fuel to the thought.
The continuity is perfect as even a few small elements were linked well later on. The drama just peaked all of a sudden when every character meets his/ her loved ones. The extended cameo of Dumbledore character was exciting to watch, it was so heartwarming to see how conflicts started-off. Initially, it felt like every lead character gets a so-called 'Mass' scene, but the scenes had proper justifications after connecting them with the core plot. Alison Sudol, the second heroine had certain boring moments as a filler in between some crucial episodes.
It is an absolute genre-specific movie as each every scene carried a magic element but honestly, the stuff gets overpowering after a point. There are a couple of scenes at Hogwarts school which easily ticked the paisa-vasool factor, can feel a lot of nostalgic moments. There is a decent number of exciting moments and impressive creative ideas that engage well. The negative character Credence Barebone keep on weep about his life for the whole movie. The title credits that showcased the artists were beautifully planned and presented.
Eddie Redmayne as Newt Scamander has pulled-off a strong role with ease by maintaining a unique mannerism throughout the movie. Katherine Waterston as Tina gets a good enough role and she has given a subtle performance. Dan Fogler's humor worked only in bits and pieces due to the writing in comedy situations. Jude Law as Dumbledore is impressive and somewhere the connect builds strongly when he appears. Johnny Depp is super stylish and has handled the menacing villain character smartly, but after an attractive opening scene, wish he could have got more screen space to create a better impact.
James Newton Howard's background score is refreshing and the Harry Potter theme is placed at apt spots. Philippe Rousselot's camera work is amusing, his picturization has resulted in a visual spectacle. But sadly, the film is screened only in the 2D format in India. Mark Day's editing could have been crisper as he could have easily chopped-off the needless fillers that drag the show. VFX and stunt choreography stand out as a great treat to the viewers. The staging for the forthcoming movies of the series is decently done in the climax.
Verdict A technically sound fantasy flick that offers a satisfying watch with a convincing dosage of entertainment.
Galatta Rating: (
2.75

/5.0 )
User Review
Latest English Movie

Reviews