Galatta Review Board
Movie Run Time :

3:1: Hrs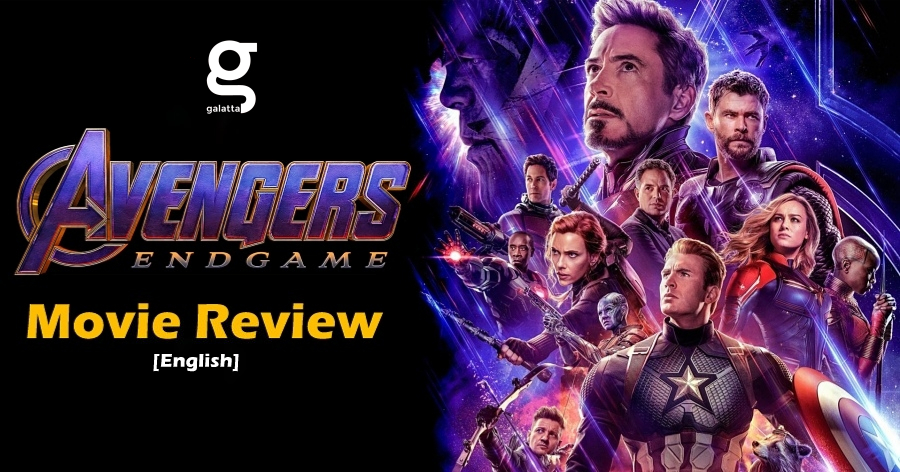 The world is still trying to come back to terms after the events of Avengers: Infinity War as nearly half of the global population turned to dust leading to a complete standstill of civilization with people mourning the loss of their loved ones and survivors making desperate attempts to find who they can recognize as there is little to no help after governments world over have crumbled.
The mood isn't upbeat within the surviving Avengers camp as majority of the roster have gone into non-existence and the remainder burdened with guilt and despair after the colossal battle against Thanos, the Mad Titan, during the events of Avengers: Infinity War. How the remaining Earth's Mightiest Heroes band together to make a course correction after the destruction forms the plot of this film while embarking ahead in radical, unexpected and unbelievable route(s).
The big question that now pops up - how do you deliver a follow-up to a massive film like Infinity War as well as come up with the perfect tribute to fans of the Marvel Cinematic Universe (MCU) with their 22nd film in the franchise after a decade of entertaining storytelling. Whether the intention to make the challenge more intense and complex has paid off is in itself a wee bit complicated considering there are quite a many loose ends to be tied as well as serve a film that goes on to outperform whatever expectations one might have been carrying.
First up, the directors of Endgame, Joe Russo and Anthony Russo, need to be given credit for coming up with an interesting plot that challenges the mind of the viewer without relying on spectacle or an extravagant display of heroics. To set right all the events after Infinity War's "snappening" and bring back half of the living beings that have been removed from existence in the universe is a next to impossible task. But, taking the science-fiction route is without a shadow of a doubt a masterstroke and the most fitting way to get started.
In addition, to maintain the emotional quotient of people in depression is something that has been well complemented by the filmmakers when they show Thor handling it in a manner none could have ever imagined. The same goes for Hulk, who is a sweet sight to our eyes after we missed witnessing him in action for the most part of Infinity War. Hawkeye too is a surprise revelation and his inclusion this time into the narrative after remaining in hiatus in the previous film adds terrific strength. Ant Man is perhaps the catalyst upon whose suggestion the remaining team gets rejuvenated to bouncing back into action while also inspiring a retired Tony Stark/Iron Man to make a comeback. Black Widow comes as perhaps the biggest motivation for the group despite feeling quite low within herself. Her arc in the plot will for sure leave everyone in stunned disbelief while also making us accept what she says is necessary to propel forward.
Captain America is back to doing what he does best - strategizing and inspiring the pack with what he is known for - building HOPE. There is also a particular moment towards the end of the film where we get to see why he is called the 'CAPTAIN' during his solo face-off with Thanos making everyone jump up with joy. Nebula too has been given ample scope in the story and her character arc is written in an apt manner, which will come as quite a big surprise to many. Thanos will make you wonder if there is any way at all to get him down on his knees and each time the Avengers come close to finding a way to beat him out, he keeps rising back up thereby giving us more jitters as well as teasing us a high-octane finish. Stan Lee too makes an appearance in what is his final cameo and is a quick one this time, which is almost on the lines of a blink-and-you-miss-it moment.
The epic face-off towards the end of the film is going to leave everybody spellbound with awe as it's a fun treat on every level imaginable as every single character has been put up on display in full glory. The moment where we witness Thanos ordering his army for a massive war on the battlefield is a sight to relish as we see characters team up with each other and are included within the picture canvas in a befitting way. Overall, the culminating climactic battle is every bit action-packed, enthralling, exciting, stirring, dramatic and hair-raising.
Cinematography for superhero films can get a tad bit tricky at times especially when there is a need to cover the entire roster and Trent Opaloch has gone out of his way to deliver what was required right from the get go. At no point during the course of the film do we feel an annoyance in any form with unnecessary cuts on the editing front by Jeffrey Ford and Matthew Schmidt, who have been subsequently complemented with consistency by composer Alan Silvestri for the musical score. As for the CGI and the VFX, the Russo brothers have not gone overboard and have taken extra care into adding what needs to be included and that deserves a tip of the hat.
Avengers: Endgame is a love letter to the MCU and its ardent followers across the globe. It takes a non-linear path and might seem messy at times, which is no doubt going to evoke quite a lot of debate among fans in the weeks to come. But, holy moly, this has been a most exciting, emotional and satisfying ride altogether. In simple terms, this is a massive win for the MCU and the fans everywhere, who will walk out of the cinema halls with fists punching the walls of the sky with hair raised on their necks.
Verdict :An epic farewell from Marvel which will make you take a victory lap.
Galatta Rating: ( 3.5 /5.0 )
Public/Audience Rating
Avengers: End Game
Avengers: End Game is a English movie. are part of the cast of Avengers: End Game. The movie is directed by Joe Russo,Anthony Russo Music is by Alan Silvestri . Production Marvel Entertainment.