Controversy in Zimbabwe after government officials get gifted with luxury cars amid COVID-19
By

Vivek Raj

| Galatta |

Jul 08, 2020, 09:50 pm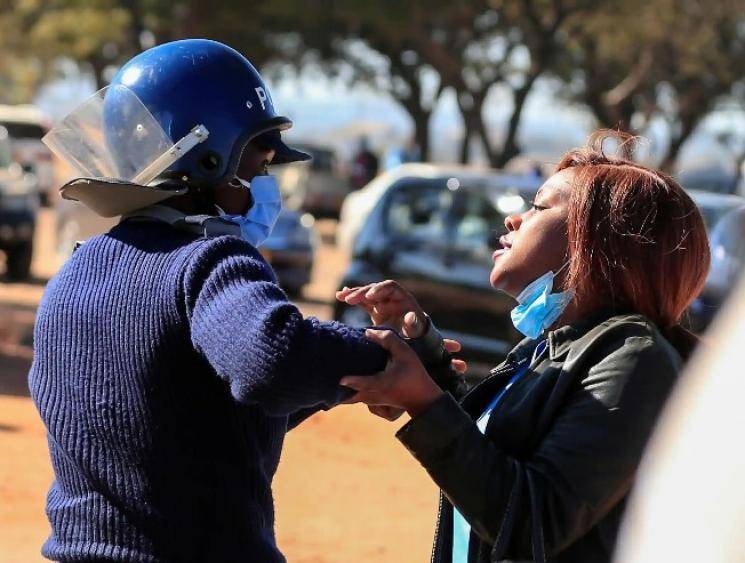 At a time when the world is reeling from the rising death toll every day due to the COVID-19 outbreak, senior Zimbabwean government officials have been gifted luxury cars amid massive protests in the country by healthcare workers, who have been repeatedly making appeals for more new Personal Protective Equipment (PPE) kits to combat the disease.
Reports state a number of Range Rovers and Toyota pick-up trucks, each estimated to be worth above $40,000 were given to ambassadors and senior civil servants in Zimbabwe. Furthermore, senior officials in the country's Army too have been provided with several other luxury cars while those in junior ranks have procured vehicles.
The report attributes the development to Sibusiso Moyo, the country's foreign minister, who is believed to have confirmed that envoys have been given Range Rover Discovery vehicles. Although officials have stated that this is standard practice, many have called them out over the presentation of the vehicles at a time when crucial safety equipment for frontline health workers is not being provided.
Zimbabwe has been seeped in crisis for some time as the prices for basic items in the country have skyrocketed. The coronavirus pandemic has only worsened the economic stability of the country as the inflation is reportedly said to be at 785% year on year high. Protestors have called out the officials who have been gifted with the luxury to standard vehicles saying these developments have taken place when nurses are compelled to walk to medical facilities everyday as a result of the lack of transport services.
Zimbabwe has recorded over 700 positive COVID-19 cases to date. Although the numbers seem to be far lower than other countries in Africa (South Africa has 205,721 positive cases), there are many who have stated that enough tests are not carried out or actual figures have not been reported.