Surat businessman converts office into hospital for the poor after seeing his COVID treatment bill
By

Vivek Raj

| Galatta |

Jul 29, 2020, 08:08 pm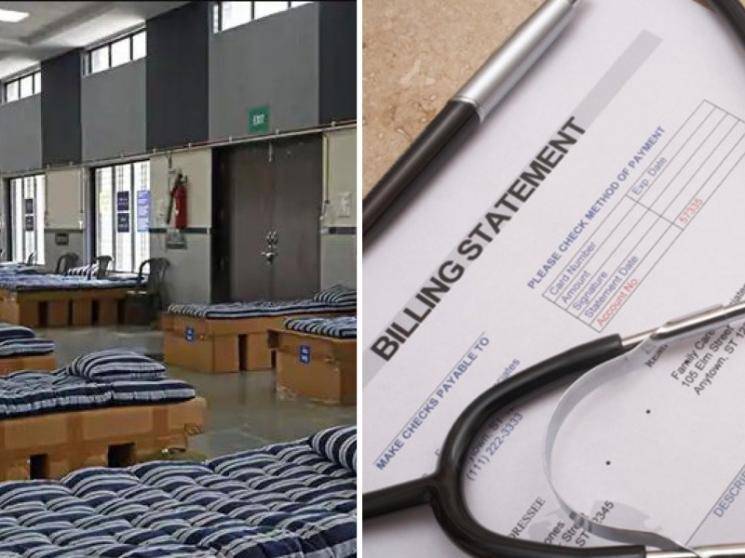 Kadar Shaikh, a businessman in Surat, was in for a shock, when he was given the bill for his treatment after being infected by the novel coronavirus. The Gujarat-based businessman checked into a private clinic as public hospitals were struggling to cope with the inflow of patients. He underwent treatment for nearly 20 days at the private facility. However, Mr Shaikh was in for a huge shock when he received the bill for his treatment, which has since led him to convert his office into an 85-bed medical facility.
The facility has been started with an intention to provide free treatment to those who are not in a position to afford as such in a private medical center. Speaking to news agency AFP, Mr Shaikh said that the bill for treatment at the private hospital left him shocked and made him wonder how any poor person could ever afford treatment in such facilities. Being a property developer, he then decided to step forward and contribute in the fight against COVID-19 by turning his office space into a medical facility.
Upon recovery from his treatment, one of the first things Mr Shaikh did was to get approval from local authorities to convert his 30,000-square-feet (2,800-square-metre) office premises into a medical facility. Excluding the beds, bed linen and electricity, the government arranges provisions as well as pays for the staff working there now. He went on to add saying any person can be admitted for treatment irrespective of "caste, creed or religion".
Gujarat recorded 1,144 fresh coronavirus cases in the past 24 hours ending 5PM on Wednesday, taking the state's tally to 59,126. It was incidentally also the third occasion that the state had registered 1100-plus cases in four days and the fourth highest daily tally in the past one week. Surat has so far recorded 1,659 COVID-19 cases with 1,128 people making a recovery and 71 persons succumbing to the deadly disease.
According to the data released by the Ministry of Health and Welfare, India's coronavirus cases numbers are standing at 1,531,669 as of Wednesday. The total number of deaths linked to the disease reached 34,193 across the country while 48,512 fresh cases and 768 deaths were reported in the last 24 hours. As of Wednesday, there are 5,09,447 active cases across the nation while 9,88,029 people have been discharged after making a recovery from the infection.