Fumigation centres for Ola auto-rickshaws announced with new safety protocols
By

Vivek Raj

| Galatta |

Jun 24, 2020, 09:10 pm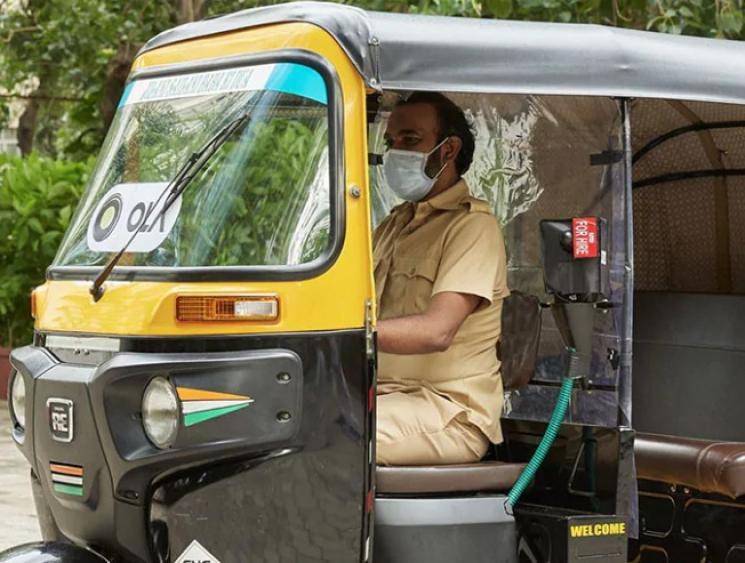 With commute services in most parts of India resumed ever since relaxations were announced for easing out of the lockdown and termed as 'Unlock 1', there still exists worries among the people in regard to the coronavirus, which has left lakhs affected. In the midst of such a pandemic, reputed mobility service provider, Ola, which is currently active in more 120 cities across the country, has now rolled out the "RideSafeIndia" initiative, which will see the brand's auto-rickshaws covered with a protective partition screen between the driver and passenger, while also providing an extra layer of protection in turn ensuring social distancing. In addition, the company has also announced that all vehicles will undergo fumigation every 48 hours and has set up a network of over 100 fumigation centres across India to facilitate its drivers.
Anand Subramanian, Spokesperson for Ola, issued a statement saying, "Being ubiquitous to India, Auto-Rickshaws are one of the most economical and widely used means to commute in our country. With these added safety measures for Ola Auto, both driver-partners and citizens are assured of a comfortable and safe ride. Ola's five layers of safety bring the assurance of a high-quality ride, with the affordability and access of Ola Auto as a preferred first and last-mile mobility solution."
Ola, in order to bolster trust among its customers, will also be rolling out several safety protocols as well as hygiene initiatives. Among them include pick-up and drops at the doorstep, sanitisation of the vehicles and Ola's selfie authentication technology ensuring drivers wear masks during their ride with passengers. The protocol mandates that passengers as well wear masks while frequent health check-ups are conducted for the drivers and the exposed parts of the vehicle are sanitised before every ride.
Hygiene kits consisting of masks, sanitisers and equipment for cleaning are also being provided by the company with the Ola app now including a flexible cancellation policy that permits the driver and the passenger to cancel the ride in case either one is found not to be sticking to the newly-introduced guidelines.