By

Vivek Raj

| Galatta |

Jul 22, 2020, 11:00 am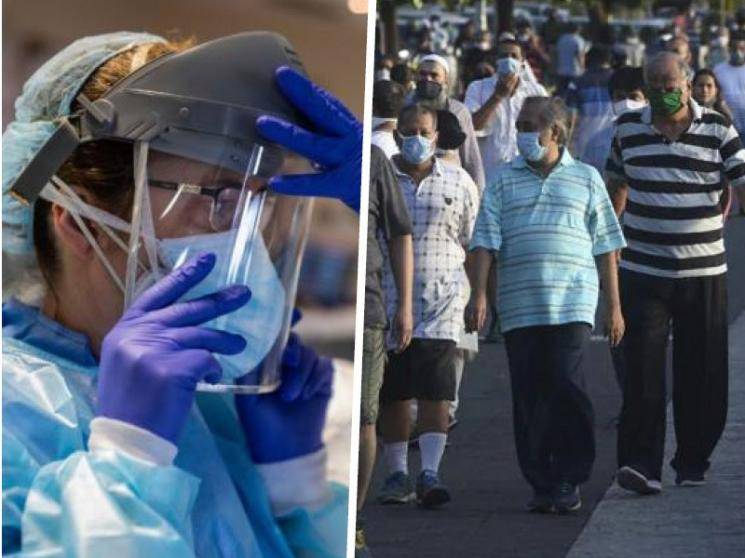 The Ministry of Health and Welfare on Tuesday informed once again that "clusters of cases and pockets of localised transmission" of COVID-19 are visible across the country after reports of officials in a few states had stated that community transmission has already begun.
Rajesh Bhushan, Officer on Special Duty (OSD) in the Union Health Ministry said, "WHO does not define community transmission. It gives its member-states room to define the stage of transmission,". He further went on to state that community transmission is generally "defined as a stage when it is impossible to trace the chain of transmission, impossible to tell who gave the infection to whom".
To further establish his point, he cited Delhi's sero-survey results saying, "When just 20% of the population is affected, one cannot say there is community transmission,". He stated that at present there is a technical argument and ultimately what's important is how efficiently the implementation of containment strategies around the country are being carried out. "However, there are some clusters of COVID-19 cases and pockets of localised transmission. But we still stand by what we earlier said about community transmission," he added.
The Health Ministry's statement has come a few days after Kerala Chief Minister Pinarayi Vijayan said community transmission was already happening in two places in the state capital, Thiruvananthapuram, while a senior West Bengal official as well reiterated the same with regard to a locality.
Earlier this week, All India Institute of Medical Sciences (AIIMS) Director Dr Randeep Guleria also said that there is not "much evidence" to prove the community transmission of the novel coronavirus is happening at the national level. However, he did go on to say that there are hotspots in certain cities where a spike in the number of cases has been observed and a local community transmission could likely be happening in those areas. Speaking at a media briefing, he said, "There is not much evidence that there is community transmission happening at the national level. But there are hotspots, even in cities where there is a spike of cases and it is very likely that local community transmission in those areas is happening,".
India has recorded 11,92,915 coronavirus cases to date, with 28,732 deaths linked to the coronavirus disease. Currently, the recovery rate stands at 62.7 percent with 7,53,050 people discharged after treatment.