By

Vivek Raj

| Galatta |

Jun 15, 2020, 08:15 pm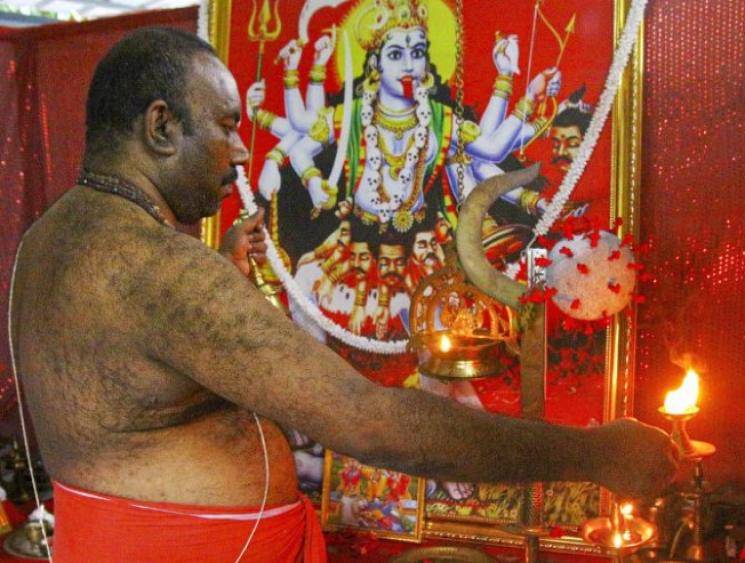 More number of people are testing positive for the novel coronavirus with the passage of each day with over three lakh cases recorded across the nation to date. In the midst of the pandemic around the world, a man named Anilan hailing from Kadakkal in Kollam district in Kerala is worshipping the virus to drive it away. Having installed an idol that replicates the fatal virus, Anilan says he worships COVID-19 as a goddess by performing pujas and rituals with prayers to seek safety and protection for those involved in healthcare, police personnel and scientists, who are labouring tirelessly to find a cure to the disease. In a statement to news agency PTI, Anilan said, "I am worshipping the coronavirus as a goddess and doing daily pujas for the safety and well being of healthcare professionals, police personnel and scientists, who are toiling to discover a vaccine, fire force and media personnel and others engaged in the battle against the virus,".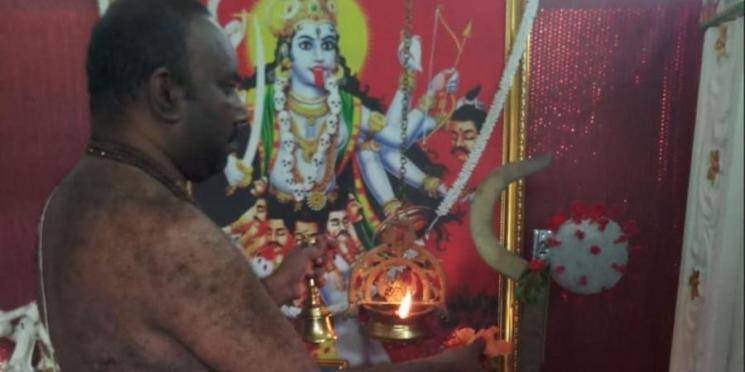 Anilan's efforts have garnered plenty of flak on social media for labelling the virus as a deity under the name, 'Corona Devi'. However, the trolling has not deterred Anilan, who states it is his method to create an awareness about COVID-19. He says, "This is my way of creating awareness,". He further adds, "There are 33 crore Hindu gods and I am worshipping the virus as a goddess as part of the fundamental right guaranteed under the Constitution,".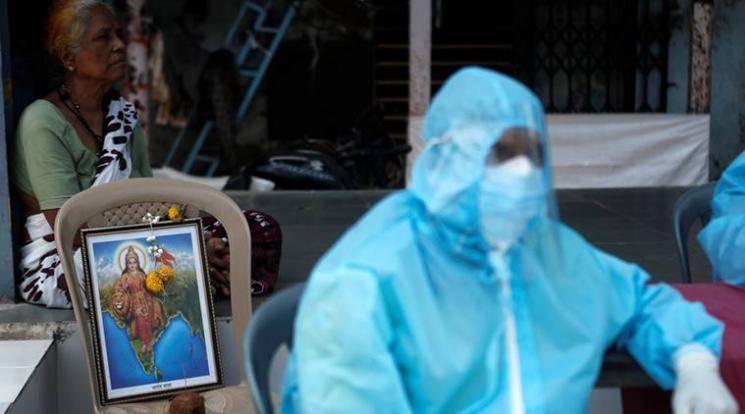 With the central government giving the nod for religious places including temples to reopen across the nation from June 8 as one among the relaxations to ease out of the lockdown, Anilan has opposed the government's decision and says prayers can be offered at home as well. He states that the situation is still volatile and permitting people to visit religious places will only lead to further problems. Anilan says, "At this juncture, when the virus has not been contained, allowing people to go to religious places will create havoc,". Meanwhile, many people across various parts of India including Bihar, Jharkhand, Uttar Pradesh and West Bengal Bengal have as well begun worshipping the 'Corona Devi' to ward off the virus in order to keep themselves safe.