"Am not able to breathe": Hyderabad coronavirus patient's last message to father before death
By

Vivek Raj

| Galatta |

Jun 29, 2020, 11:30 am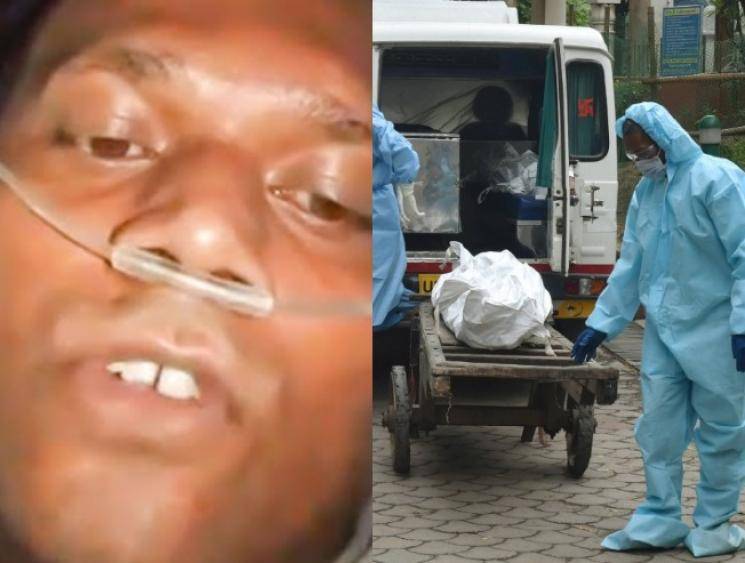 A 34-year-old man's dying message to his father on video from the Government Chest Hospital in Hyderabad has left people shocked amid the coronavirus pandemic. The man, identified as Ravi Kumar, was revealed to have been admitted to the hospital on June 24 and passed away on June 26 after as many as 10 private hospitals reportedly denied him admission, alleges his father.
In a video doing the rounds on social media, Ravi Kumar is seen lying on his bed and addressing his father telling that the hospital authorities had taken him off the ventilator despite pleading that he couldn't breath. In the video, Ravi Kumar says, "I'm not able to breathe. They took me off the ventilator and did not continue oxygen for the last three hours even after I pleaded. I feel like my heart has stopped. Bye daddy. Bye to all,". Reports state he passed away an hour after the video message was recorded.
With the video going viral on social media, many have cited the problems being faced by COVID-19 patients at hospitals across the country. Ravi Kumar's father addressed the media and that nobody stepped forward to help his son when he asked them. He added that he saw the video only after he returned home after performing his son's last rites. Ravi Kumar's father says nobody else must face the dire consequences as his son did. He questions the reason behind the hospital authorities to take his son off the ventilator and whether there was anybody else who required oxygen assistance.
The trauma is said to have not ended there as reports now state that as many Ravi Kumar's family members were exposed to him among whom include his parents, wife, brother, sister-in-law and brother-in-law. Ravi Kumar's father, quite worried, reportedly says no tests have been conducted on them yet and they have two grandchildren who are still not aware their father is dead. Watch the video of Ravi Kumar addressing his father for the final time below: