82-year-old Cuban woman wears cardboard box for protection against coronavirus
By

Vivek Raj

| Galatta |

Jun 19, 2020, 09:05 pm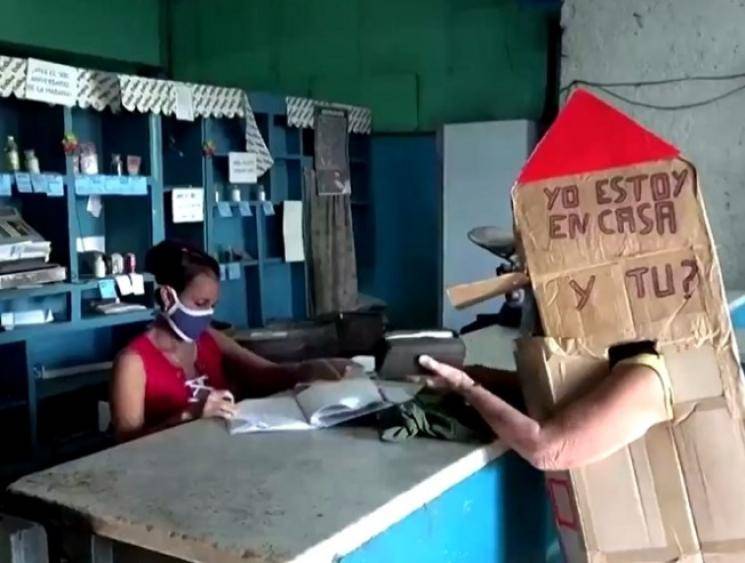 Havana suburbs in Cuba have witnessed a tall cardboard box with arms and legs on the streets ever since the outbreak of the COVID-19 infection. An 82-year-old woman named Feridia Rojas made the decision to create and wear a mobile housing as a means of protection against the novel coronavirus and has been seen in it at butcher shops, bakeries, and newspapers stands. With the coronavirus revealed to be the most deadly among the seniors, Feridia decided to create her own cardboard box for safety against the disease as personal protective equipment (PPE) is not sold at stores. Her cardboard box has a message too addressed to passersby and states, "I am at home, what about you?".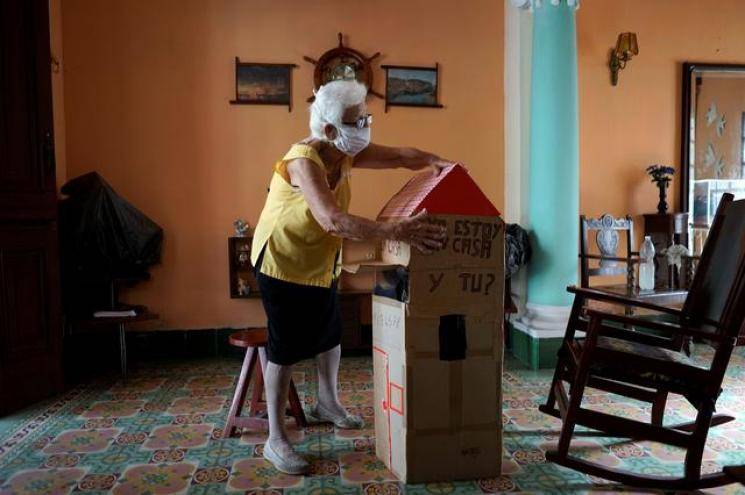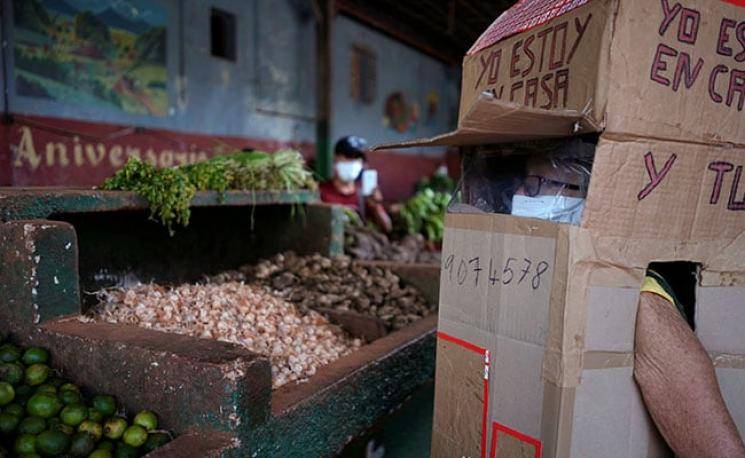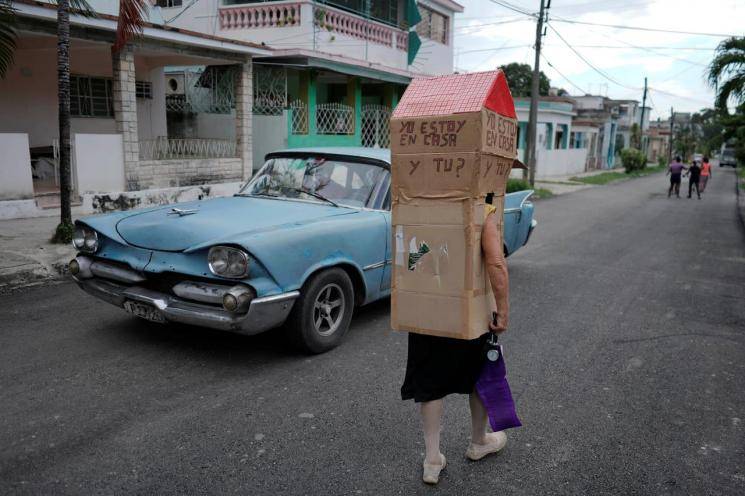 A widower, Ms. Rojas has two daughters living in the United States, and states she does all tasks herself as there's nobody to help her out. Describing the process of building the cardboard box, she says, "I was worried about the asymptomatic cases who could cough just as I passed. So I thought: I'll do a little house with a cardboard box and wear it."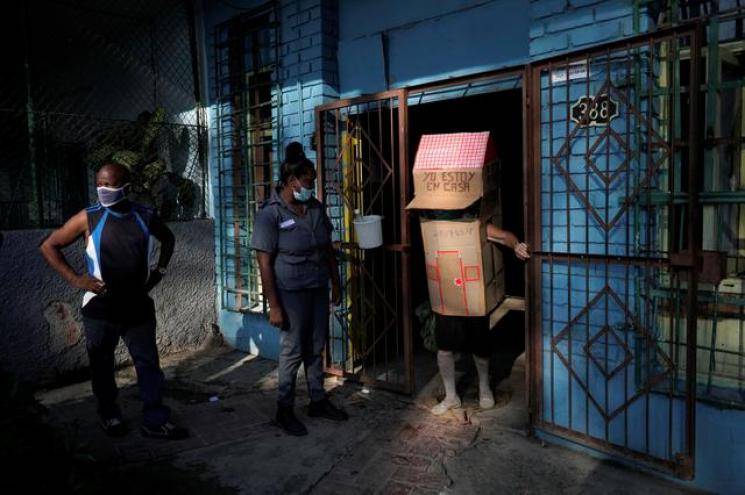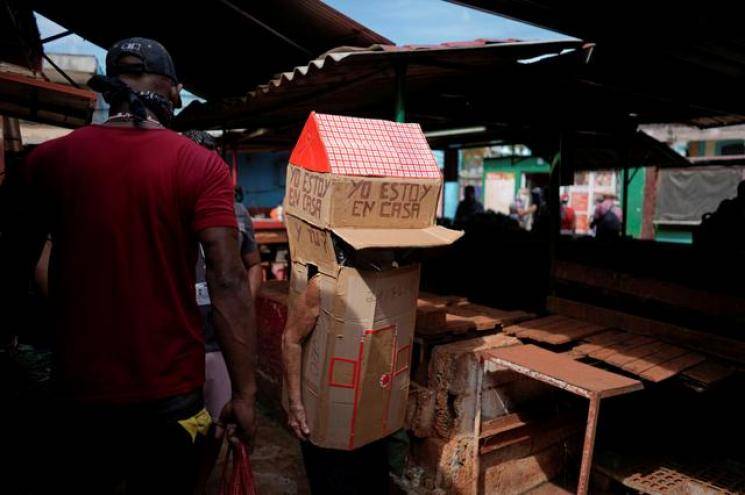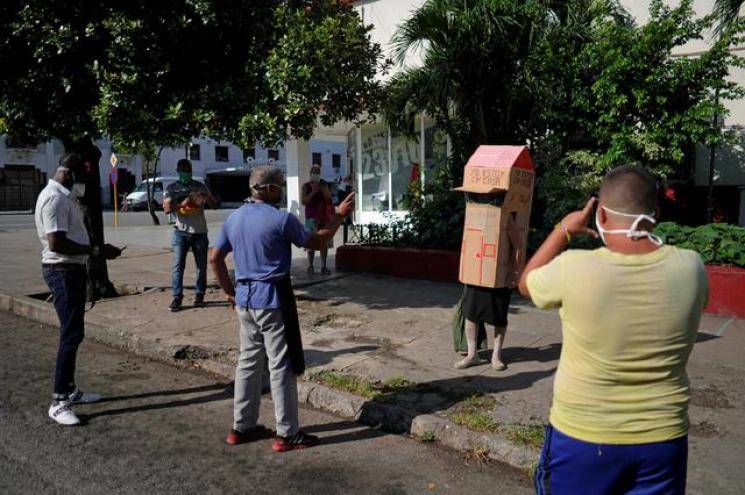 Having served as a nurse, Feridia has been leading a retired life and got the cardboard box from a pharmacy in her Palatino neighborhood. She then cut arm holes in it along with creating an opening for her face, which was wrapped in clear plastic. Atop the box, she glued cake boxes in order to make it resemble the appearance of a house with a roof rather than an apartment building. Feridia's neighbor Zayda Echemendia said the former nurse continues to aid locals with injections at home and added saying, "She's very creative,". With Cuba bringing significant control to the COVID-19 outbreak in the country, Ms. Rojas conveys that her cardboard box still offers quite a lot of comic relief to the people in her locality. She says, "In the midst of this pandemic, this stress and anxiety all the time, my little home makes people laugh,".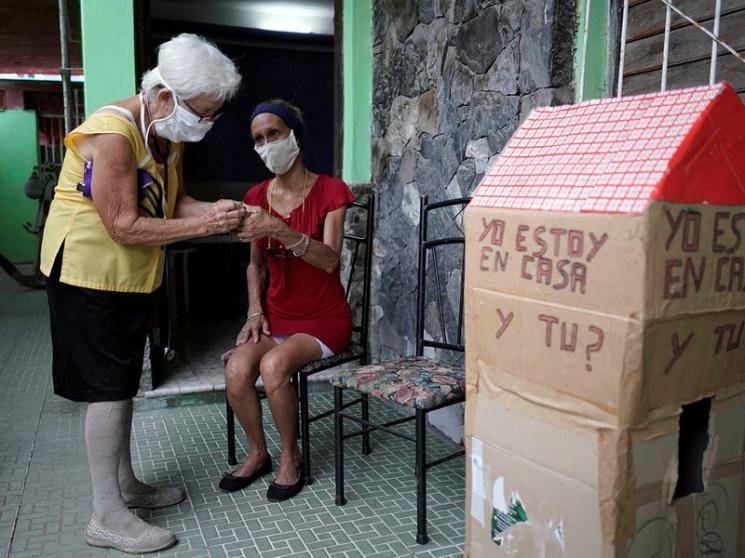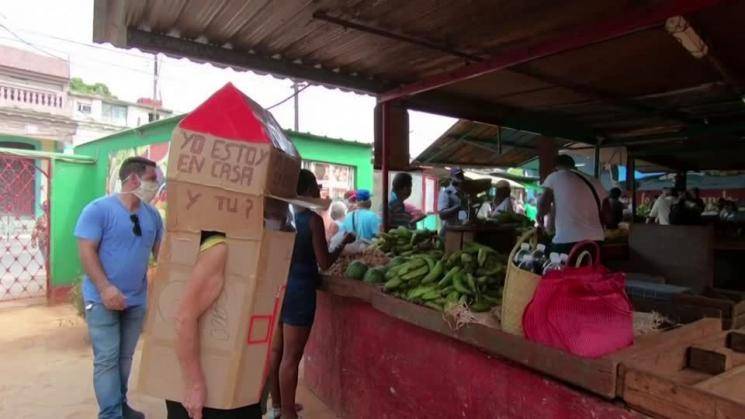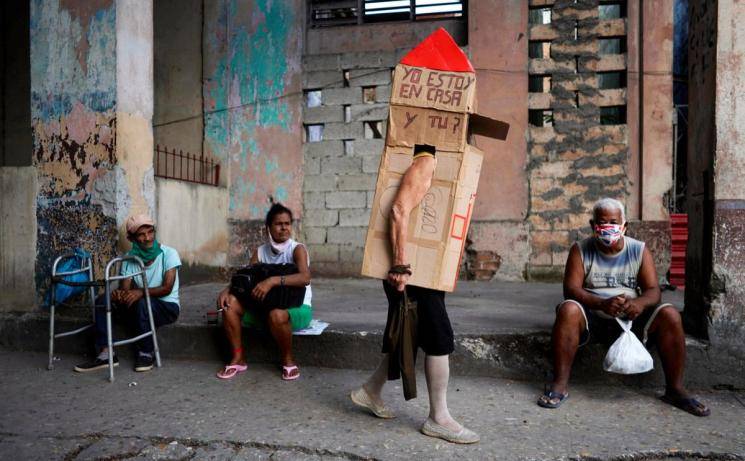 ​​​​​​