Bolivian sex workers go for 'biosecurity' raincoats to prevent risk of COVID-19
By

Vivek Raj

| Galatta |

Jul 14, 2020, 03:57 pm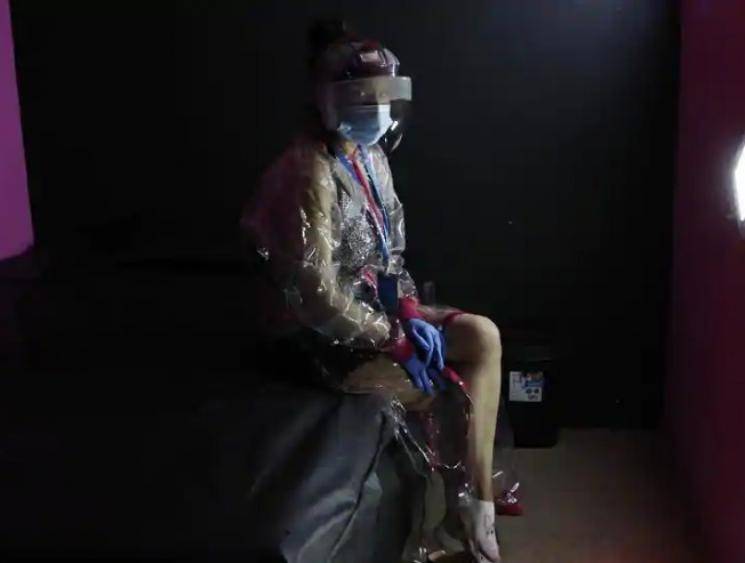 Sex workers in Bolivia's executive captital La Paz have begun preparations to resume their lives once again in the wake of the COVID-19 outbreak and with plenty of new equipment to help them prevent from the risk of getting infected. Among them include bottles of bleach, gloves and see-through raincoats, all of which they state will aid them in proceeding with their work in a safe manner. The Organization of Night Workers of Bolivia (OTN) had pitched for the use of thigh-skimming "biosecurity suits'' among the recommendations they had recently submitted in a 30-page coronavirus security manual.
Ever since the number of coronavirus cases began multiplying in Bolivia, business restrictions during day-time were imposed by authorities, which the group is persuading for to be lifted. A strict curfew during nights has over the past months hindered their habitual work.
Speaking to international news agency Reuters in March, Lily Cortes, a representative of Bolivia's sex workers union, said some women will have take to the streets in search of work in case the cooperative-run brothels do not facilitate them anymore. Although prostitution in Bolivia is legal, procuring it is not.
Antoineta, a sex worker, demonstrated to Reuters last week, as to how apart from wearing a thong, a sequined eye-mask and a crotch-height dress, she also covered herself up using a paper face mask, gloves, plastic visor and a raincoat. She then went on to spray a bleach solution on the pole she uses to dance for her clients at the brothel that she works at along with several other women. Speaking about the biosecurity coat, she said it "will allow us to work and protect ourselves,".
Another woman named Vanesa, a single mother to two children, said she needs money to fund her studies and feels the new changes recommended will leave everyone happy. She says, "Our clients respect the issue of safety, that we are taking these measures for our security, but also for theirs,".
Bolivia has recorded 48,187 positive COVID-19 cases to date with 1,807 deaths linked to the disease. Medical experts have stated that the number of people infected could be a lot more higher considering it is one of the countries where the fewest number of tests are being carried out. The World Health Organization (WHO) has said that the novel coronavirus cannot be sexually transmitted based on the evidence gathered so far.