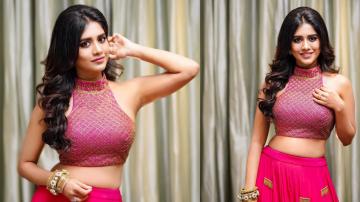 Beautiful, Nabha Natesh!
1 / 4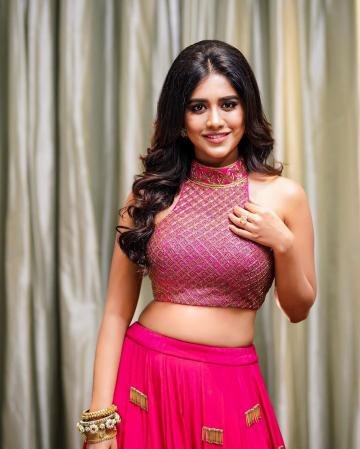 Kannada sweetheart Nabha Natesh was recently spotted in a pink lehenga from Vaishali that is just perfect for Diwali
2 / 4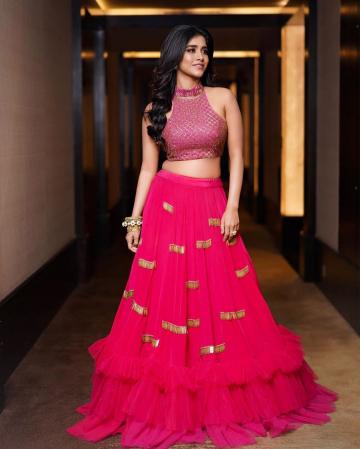 The skirt - bright pink with gold patches has tulle tiers that we don't care much for. The third tier could have been entirely avoided
3 / 4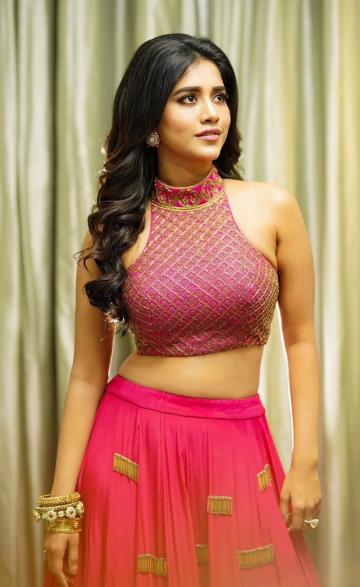 Stylist Anahita found the pretty girl a pair of cute earrings and statement bangles from Amrapali: of the lot, we love the flower bangle the best!
4 / 4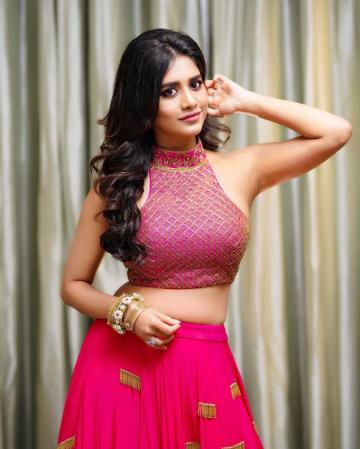 The halter top with gold detailing has an athletic feel to it due to the low sleeves, which is great