Teja Narla drowns at Rishikesh!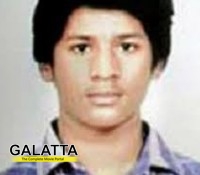 By
Mohan K [ March 13, 2013 ]
Teja Narla, a child artist who has starred in films like Kathanayakudu, Murari, Ramadhandu and others, had recently gone with about 25 others to take a bath in the Ganga river! While bathing, he drowned, and the Police were in search of this child's body for a few days. Recently, Teja Narla's body was found at the Sai Ghat, in Rishikesh! Following the post-mortem, the body will be handed over to the boy's parents in Hyderabad. We pray for the little one's soul to rest in peace!