Pawan Kalyan entering politics?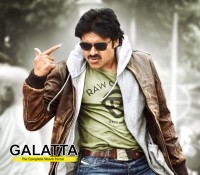 By
Swathi Ganti [ March 03, 2014 ]
Power star Pawan Kalyan has decided to put an end to all the rumours that are cropping up regarding his political entry, relations with brother Chiranjeevi, third marriage etc.. An official press note has been released from Pawan Kalyan's office. The press note has clearly mentioned that Pawan and Chiranjeevi are not having any concerns and they share a very cordial relationship.
Coming to the politics angle, the note said that Pawan himself will speak about it in the second week of March. Be it Pawan's entry into politics, party support or participating in elections - anything related to politics at all, will be communicated by the actor himself. The actor is currently busy with Gabbar Singh 2 pre-production work. The film's shooting will commence towards the end of May. Pawan is also tied up with story discussions for the Telugu remake of Oh My God!