Balayya romances three heroines?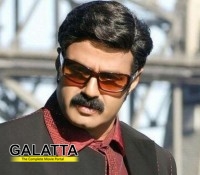 By
Baiju NT [ June 01, 2012 ]
Here comes the latest update on Balakrishna's proposed sequel titled Aditya 999 to his 1991 film Aditya 369!

Balakrishna will romance three heroines in this flick to be directed by Singeetham Srinivasa Rao who directed the original. Sources said that the makers are planning to rope in three heroines for the sci-fi film including Anushka. The shooting will start in August.

The film is produced by Vinod Suryadevara and presented by Konda Krishnam Raju. Jayanan Vincent wields the camera, while Mani Sharma composes the music.