Raj Aditya Thampi is no more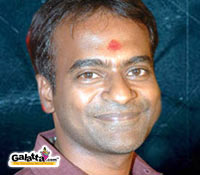 By
Baiju NT [ March 25, 2009 ]
Raj Aditya Thampi is no more
Noted Tollywood director Raj Aditya Thambi, son of prominent Malayalam producer, director and lyricist Sreekumaran Thampi, allegedly committed suicide at hotel Basera in Secunderabad on March 21, the day his latest Telugu film Malli Malli was scheduled for release.
His body was found hanging from a ceiling fan in his hotel room; police said he had been staying in the hotel for the last 10 days. No suicide note was found in the room.
The shocking incident came to light when Raj's assistant director went to the hotel and knocked the room door, which was locked from inside. When he did not get any response, he informed the hotel staff, who opened the room with a master key and found Raj hanging from a bed sheet attached to a ceiling fan, Gopalapuram police said.
It is said that the producer wanted him to re-shoot some scenes in Malli Malli. On Friday night, he had called his father several times. Sreekumaran Thampi said that he was very upset by the producer's demand for re-shooting.
Cremation ceremony took place at Besant Nagar electric crematorium in Chennai on Sunday evening. Directors Sasikumar, Hariharan, Sasimohan, Vinayan, music director M.S. Viswanathan, Navodaya Appachan, Actor Asokan, Playback singer Chitra, actress Parvathy, Ambili, dubbing artist Bhagyalakshmi, Kalyani (heroine of Aditya's last film Malli Malli) and Tamil film director Vikram were among those who paid homage.