Vennira Iravugual - A Malaysian romantic story!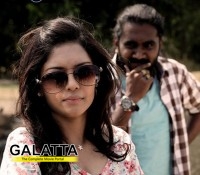 By
Janani [ March 08, 2014 ]
Vennira Iravugal is a romantic story directed by R. Perakas. This Malaysian movie makes history by being the 1st movie to be released nationwide on March 6. The film stars Magen alias Vikadakavi opposite Sangeetha Krishnasamy. Vennira Iravugual is released under the banner of Shine Entertainment Production.
Vennira Iravugal has been receiving positive responses from all over Malaysia and Singapore. A fan had quoted that he is really excited to see a Tamil film being launched in a grand manner.