Sex and the City grand premiere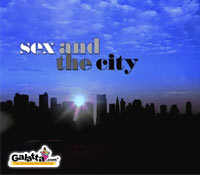 By
Prasanna Singh [ June 06, 2008 ]
Sex and the City grand premiere
Sex and the City had an all-women grand premiere yesterday at Four Frames, Nungambakkam. It is only natural to have an all-women premiere as the movie lays great emphasis on sexual freedom of women (though it is a light-hearted take on the sex life of four female protagonists). Actress Trisha was present at the premiere.
Men will have to wait until the film opens to audience this evening in theatres in Chennai. Well, every woman's argument is that men have had their share so far and it's their turn now!
Click here to view photos from the premiere.