Parvathy will definitely win an award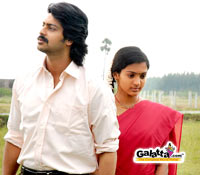 By
Prasanna Singh [ August 06, 2008 ]
Parvathy will definitely win an award
Director Sasi is positive that Parvathy will win an award for her performance in his directorial venture Poo produced under the banner of Moser Baer.
Poo is based on the lives of labourers who work in factories that produce firecrackers. People have always pitied the labourers of these factories, which have always been controversial subjects. But no one has ever made a film on the travails of its workers. Selva decided that he will speak for them in his film.
The film follows the life of a girl named Poo, played by Parvathy, the upcoming actress who made her debut in Malayalam film Notebook and acted in a hit Kannada film Male Barali Manju Irali; the actress has a penchant for taking roles which have good scope for acting. The film, according to Sasi, will surely move everyone's heart. He said he has presented the film in a manner appealing to the audience. Sasi added that the film gave Parvathy ample opportunity to showcase her acting skills and she has given a beautiful performance. He evinced confidence that she will definitely win a National Award for her performance.
Poo also stars Srikanth in the lead. The supporting cast comprises newcomers, who have given good performances on par with experienced actors.
The audio of Poo will be launched by this month end. Music has been scored by S.S. Kumaran. The cinematographyhas been handled by Muttiah.
Check out the links below: