Madras Cafe faces problems in London!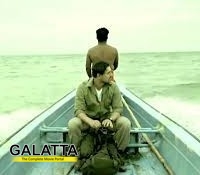 By
Mohan K [ August 25, 2013 ]
Madras Cafe has been having its share of problems within India, and it has been banned from releasing in Tamil Nadu.
Now, it is being faced with another one. This time, this censor approved film has been facing problems in London, after a group of 150 pro-Tamil representing people protested outside the Cineworld multiplex in West London. They apparently demanded for the film to be removed from the cinemas, as it portrays Tamilians in a negative way. However, the film was screened under tight security and they had to call in cops to disperse the crowd, that was creating all the chaos.
An official from the studio reveals, that they are very happy with the response for the film and as it has been approved by the British censor board, there is no reason why the film should be withdrawn from screening. Directed by Shoojit Sircar, the film is a political thriller set during the civil war and the assassination of Indian Prime Minister Rajiv Gandhi. John Abraham and Nargis Fakhri feature in the film.