The Incredible Hulk in Tamil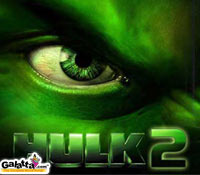 By
Prasanna Singh [ June 09, 2008 ]
The Incredible Hulk in Tamil
Sri Thenandal Films is bringing The Incredible Hulk to South India in Tamil. It will be released on June 27, 2008. In Tamil, this film is named Pachai Manidhan, which means "the green man". The dubbing of the film is immaculate and great attention has been paid to the lip-dialogue synchronization.
The film is a sequel to The Hulk released in 2003 in which Eric Bana played the Hulk. In this sequel, Edward Norton, who has acted in famous films like The Fight Club, Frida, and The Italian Job, plays the Hulk.
The story of the film is very interesting. It is about a scientist who is exposed to gamma rays in a freak accident during one of his experiments. The effect of the radiation turns him into a giant green monster whenever he is angry. Due to this, he stays away from his love, Betty Ross (played by Liv Tyler), and lives like a recluse in the jungles of Brazil, trying to find a solution to his problem. Once he has found the solution, a new problem crops up. The people who wanted to make use of him have now invented an abominable monster "Abomination", who cannot be stopped by any force but "The Hulk".
Now he has a choice to make: Opt for a peaceful life with his girlfriend or choose the monster in him that can fight not only Abomination but also all the evil of the world. But if he chose the latter, he will have to cry within forever.
Come June, he will tell you what choice he has made -- in Tamil!
Click here to view stills from Pachai Manidhan
Click here to listen to songs (new addition: Jayam Kondaan).