Stampede at Mammootty's Dubai reality show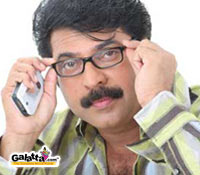 By
Baiju NT [ October 27, 2009 ]
Stampede at Mammootty's Dubai reality show
The organisers of the grand finale of Malayalam mega star Mammootty's reality show for Asianet 'Mammootty: The Best ActorAward 2009', which was to take place at the Dubai Airport Expo venue on Friday eve, had no choice! They abandoned the mega event after star-struck fans tried to gatecrash into the venue, leaving several people injured in�the resulting�stampede.
Bindhu Menon, the Middle East general manager for Asianet TV and Radio, admitted that "things went completely out of control" when more than 15,000 fans tried to crowd into a venue meant for 7000 people. Fans, many without tickets, pushed through barriers outside the Dubai Aiport Expo and overwhelmed the security staff of 70, she said, adding that they regretted the scene but never expected the massive turnout.
In the programme, based on Mammootty's contribution to Malayalam Cinema, the contestants were to compete by playing roles�enacted by Mammootty; the best among them would be chosen for the finals. In the grand finale, Mammootty was�to announce the winners, who would then get a chance to act in a movie to be produced by Mammootty's production house Play House.