Silent Valley, a lesbian thriller?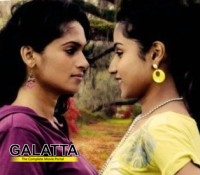 By
Padma Iyer [ June 13, 2012 ]
Debutant director Syed Usman is venturing into unchartered territory. His first movie Silent Valley, is a thriller that has a lesbian couple as the lead characters!
The movie is about two honeymooners who are entrapped by two women during their trip to a valley. Rithu Mangal and Agatha Magnes play the lesbian couple. The film has been shot in the beautiful locales at Wagamon and Kuttikkanam, and is due for release soon.