Shwetha Menon's daughter named Sabaina!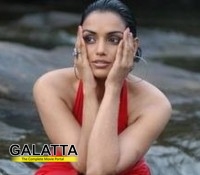 By
Mohan K [ November 05, 2012 ]
The beautiful Shwetha Menon, who recently gave birth to a lovely baby girl, has named her Sabaina! The interesting thing about the delivery was that she had agreed to let director Blessy film her pregnancy and the delivery process itself! We hear that the name Sabaina was selected by Shwetha's husband, Sreevatsan Menon! Talking about the filming of her delivery, Shwetha says that she doesn't remember who all were present, but that she had insisted on her husband being there, through the whole process! The bold diva says that she finds maternity to be the best phase of her life, and reveals that time management is a must, during this period! She has taken a break from all her assignments, and will get back to shooting for Blessy's Kalimannu, after a few months! Go Shwetha and Sabaina!