Nine community radio stations in Kerala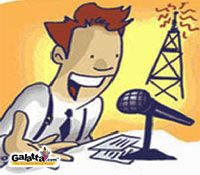 By
Baiju NT [ September 27, 2009 ]
Nine community radio stations in Kerala
The Ministry of Information and Broadcasting has issued licenses to nine institutions, including NGOs, for setting up community radio stations in Kerala.
According to the annual report (2008-09) of the ministry, letters of intent were issued to 120 applicants from various parts of the country for setting up of community radio stations. The Centre had received 333 applications from educational institutions, NGOs, agricultural universities and Krishi Vigyan Kendras from various parts of the country.
The institutions which have been issued license in Kerala are: D.C. School of Management, Kottayam; University of Calicut, Kozhikode; Wayanad Social Service, Wayanad; Bishop Benziger Hospital, Kollam; Imperial Foundation Trust, Adoor; Vrindavan Trust, Chertala; Thirumala Trust, Alappuzha; Mar Athanasious College of Advanced Studies, Thiruvalla, and Amrutham Bio-organic Research Centre, Palakkad.
The government has also decided to give wide publicity to the policy, and regional consultations for community radio awareness have been initiated. Community radio serves to bring small communities together, focuses on common man's day-to-day concerns and help in realizing local aspirations. Community radio has played an important role in informing and empowering people, especially the poor and vulnerable in a number of countries.