Bipasha Basu eyeing Challenging roles!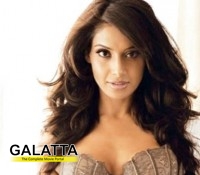 By
Saranya [ January 29, 2013 ]
Bipasha Basu who did a splendid performance in Vikram Bhatt's Raaz 3, reveals that she is tired of playing a lover girl's role for a while, and wants to work in challenging roles from now on.

The actress who started her career in 2001, has done several interesting hit films so far. But, she has stated that hereafter her focus on choosing scripts will be different, and she would work only on selected projects.